The outstanding history of the American automotive industry has a rich tradition thanks to the unbelievable contributions of two iconic brands, Ford and Chevrolet. As primary competitors in the automotive market since the early 20th century, they have set high standards for the industry. Even with modern technologies and extensive competition in the world market, motorists are still excited to track the Ford vs. Chevy rivalry.
Let's delve into the world of Ford and Chevrolet, comparing and looking through their histories, performance, design, safety and quality ratings, resale value, and much more. If you're a dedicated car enthusiast with an interest in the American automotive industry, fasten your seatbelts and join us on this captivating journey where we'll discuss the strengths and qualities of the Ford and Chevrolet automotive giants.
Register on our website now to place a bid on top-notch used cars for sale and save up to 40% compared to brand-new vehicles. Don't miss a chance to get the most beneficial offers, and check out our inventory to discover more pre-owned automobiles!
Ford vs. Chevy: A Historical Point of View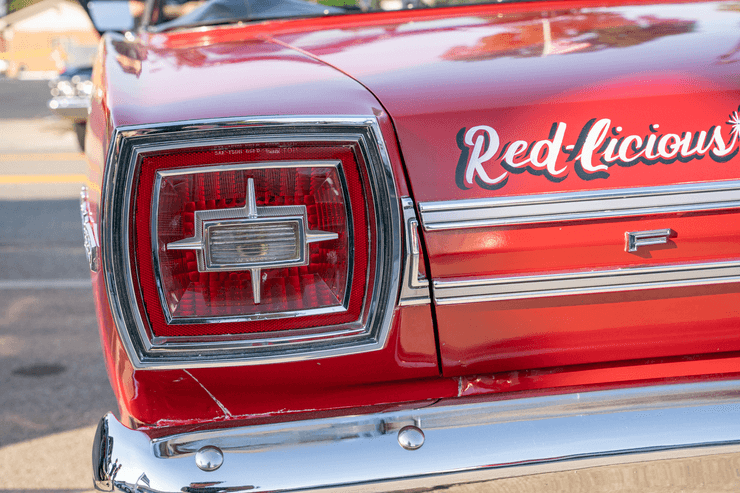 Understanding the historical context in which Chevrolet and Ford developed is crucial. That's why we've taken a look at the past of the most prominent automakers in the United States.
The Ford company was created in 1903 by a famous Henry Ford. He revolutionized the automobile business by introducing the assembly line and making vehicles affordable to the public. Interestingly, Ford manufactured cars even before he established his company. The first vehicle prototype was created back in 1896, right in Ford's Detroit home workshop. A few years later, as the first cars gained popularity, it became clear that Ford needed to scale up manufacturing. And today, there are 65 Ford plants all around the world.
Chevrolet, founded in 1911 by Louis Chevrolet and William C. Durant, quickly gained recognition for producing affordable and reliable automobiles. The first prototype of a Chevrolet car, known as the SIX model, was introduced in the United States in 1912. It had a six-cylinder engine with 4.7 liters and 30 hp of capacity. This powerful engine allowed the car to reach a peak speed of 65 mph (105 km/h). Today, the iconic Chevrolet Corvette Z06 develops a fantastic speed of 190 mph (305 km/h)!
Both brands achieved numerous milestones and accomplishments over the years. Ford gave us the legendary Model T in 1908, which became the first mass-produced car. In response, Chevrolet created the iconic Corvette, a symbol of American musclecars. During this Ford vs. Chevy competition, the brands have significantly changed automotive history.
Iconic Ford and Chevrolet Models That Are Worth Your Attention
In terms of models, both Ford and Chevrolet provide a selection of vehicles to meet a variety of needs and demands, winning the hearts of car enthusiasts. Ford's classic and powerful cars, like the Mustang, F-150, and Explorer, have become associated with American automotive culture.
Similarly, Chevrolet has a lineup of legendary automobile configurations, such as the Camaro, Silverado, and Tahoe. They stabd out with their great performance and durability. With its model lineups, each brand has managed to establish a distinct style by incorporating a range of features. Let's compare some of the most famous Ford and Chevrolet car models.
Comparing Performance: Engines and Powertrains
When reviewing the Ford vs. Chevy rivalry, performance is one of the main points to pay attention to. Ford has produced a number of excellent and powerful vehicles with great control. They include the 2021 3.5-liter V6 Ford GT and the 2021 563-hp Ford Lightning configurations. With the release of the 2020 Mustang Mach-E electric crossover, the brand moved into the prospective and highly-income EV market. These are just a few of the most iconic Ford vehicles! Find and win your favorite used Ford car model at a fraction of the price through AutoBidMaster's online car auctions.
Chevrolet is well-known for its high-performance 6.2-liter V8 Corvette, which has enthralled automotive lovers for decades. Furthermore, with the debut in 2016 of the modern and affordable 60-kWh Bolt EV model with a range of up to 240 miles (383 km), Chevrolet has embraced the electric revolution, demonstrating their dedication to sustainable transportation. Summing up, modern vehicles from this brand impress motorists all over the world, and you can have a wide selection of used Chevrolet cars for sale at AutoBidMaster.
Ford vs. Chevy Trucks: An Impressive Power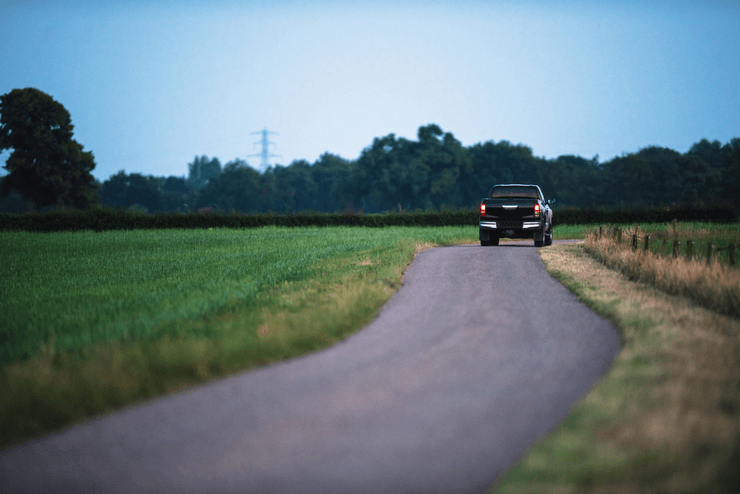 The pickup truck segment of the automotive market is still the most competitive in North America. That is why we see Ford and Chevrolet feuding to win the hearts of motorists. Let's take a look at what these two iconic automotive brands offer in the pickup truck segment.
Performance and Engines
When it comes to performance, both Ford and Chevrolet offer strong engines and towing capacity. Ford trucks, notably the Ford F-150 series, are well-known for their exceptional power and torque. For example, the 2018 Ford F-150 with a 3.5-liter V6 engine provides up to 375 hp and 470 lb-ft of torque. In addition, Ford trucks are capable of towing heavy loads thanks to choices such as the EcoBoost V6 engine. The 2018 Ford F-150 towing capacity can reach an impressive 5,000 pounds. As you can see, pickups like that are a great companion for rough work!
Chevrolet trucks, like the Silverado series, provide outstanding performance. You can find high-quality engines, such as the Duramax lineup, in most Chevrolet Silverado models. The most common motor configurations for this pickup truck are the 2.5-liter turbo and 2.8-liter engines, which offer remarkable towing capabilities and excellent fuel economy. That's why Chevrolet has a strong reputation for delivering reliable and robust trucks that cater to the diverse needs of drivers, from heavy-duty work to everyday use.
Ford and Chevrolet Pickup Trucks Style
Each of the two brands has its own distinct design and style. With strong lines and a sturdy front grille, Ford vehicles have a more aggressive and muscular appearance.
Chevrolet has a more polished and streamlined style that emphasizes aerodynamics and a contemporary appearance. It essentially boils down to personal opinion, with some preferring the toughness of Ford and others preferring the beauty of Chevrolet.
Fuel Efficiency
In response to our environmentally focused world and higher fuel prices, Ford has created a number of fuel-efficient engines, including the EcoBoost series. Such motors use turbocharging and direct injection to increase power while consuming the least amount of gasoline.
Chevrolet has also invested in fuel-efficient car technology, such as cylinder deactivation engines, which allow the truck to switch between four and eight cylinders for maximum efficiency. Both manufacturers have made tremendous advancements in this area, providing consumers with more alternatives and fuel efficiency.
Reliability
Especially when purchasing a used truck, reliability is an important factor to consider. Ford has a reputation for making long-lasting vehicles, as seen by their high resale value and devoted customer base. For example, the 2021 Ford F-150 pickup truck has a reliability score that reaches 77 points out of 100, according to the J.D. Power data. Regarding resale value, it was calculated that, on average, the used Ford F-150 model experiences a 24% depreciation.
Similarly, Chevrolet has built a reputation for manufacturing dependable vehicles that can survive heavy use and harsh conditions. The 2021 Chevrolet Silverado received 83 points out of 100 from the J.D. Power experts in the category of reliability and quality. On average, the used Chevrolet Silverado 1500 model will depreciate 22% in five years of driving.
In terms of client satisfaction, both Ford and Chevrolet have devoted followings and receive favorable feedback for their vehicles. It all boils down to personal choice.
Additional Features
Both automakers have achieved substantial technological advances. Ford trucks are outfitted with cutting-edge infotainment systems, such as the SYNC, which has voice-activated controls and seamless smartphone communication. Chevrolet also includes cutting-edge technology, such as the Chevrolet MyLink system, which gives you access to applications, navigation, and hands-free calling.
Furthermore, both Ford and Chevrolet include a variety of driver-support systems to improve safety, such as blind-spot monitoring, rearview cameras, and lane-keeping assist. You can also find Android Auto and Apple CarPlay systems available in the Ford and Chevrolet models, making driving more comfortable and safe.
Find Your Next Ford or Chevrolet Vehicle With AutoBidMaster!
In the Ford vs. Chevrolet competition, these iconic American brands offer a wide range of vehicles to suit different needs and preferences. Both companies have rich histories and loyal followings, making the choice a matter of personal taste. The brands contribute to the dynamic evolution of the industry, and their influence remains strong in the world of automobiles.
Ford and Chevrolet fans can pick up the best deals at our online car auctions! Whichever vehicle model you are searching for, AutoBidMaster has you covered! Sign up on our auction platform, upload a copy of your government-issued ID or passport, place a security deposit, and you are ready to bid! Don't hesitate to contact us online anytime or call us at +1 (503) 298-4300 (4:00 AM–4:00 PM PST, weekdays).
We are on a mission to help our customers give a second life to used cars by simplifying auto auctions for all. – AutoBidMaster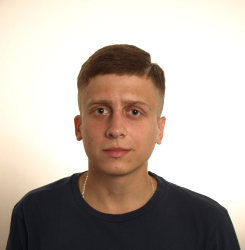 Latest posts by Vitalii Movchan
(see all)