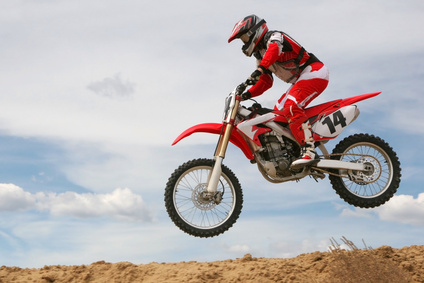 Biking through the mud and dirt in woody surroundings, bouncing off rocks, or any kind of dirt bike ride is a great form of adventure for bike and nature enthusiasts. You have often watched dirt bike videos and perhaps, cherished a desire to own one of them…well now it's time you did. If budget is your concern, you might want to consider salvage dirt bikes.
Contrary to popular perception, buying a salvage vehicle can be a good bargain if you are willing to do extensive research and choose wisely. Some reputable online auction sites offer quite a few Honda dirt bikes for sale that can be made drivable without a high repair cost. You can search for and bid on a dirt bike at a reputable online salvage auction site. If you happen to be the highest online bidder, the reps of the auction site will try to win the bike for you at the live auction.
Some online auction sites cover thousands of salvage vehicles and hundreds of auctions throughout the country. You can depend on them to bid on dirt bike auctions. Before bidding, be particularly cautious of checking the reason for the wear and tear. If you find a dirt bike salvaged because of general wear, chances of getting it to work as normal would be high. Even the estimated repair cost of the dirt bike is mentioned on the auction page. Thus, you now know how to get a Honda dirt bike at an online auction. Next, you need to learn how to ride it.
Learning to Ride a Dirt Bike
Although you can learn dirt bike riding yourself, it is not the best idea as you tend to pick unsafe practices. By taking a safety course or better still, hiring an expert to train you on safe biking practices, you can avoid unpleasant circumstances.
When dirt bike riding, never let the thrill of adventure get the better of your judgment. Respect the danger involved in the sport and do not push beyond your skill level. So, it is advisable to learn the basics of the sport on practice tracks first before trying it in the wild. Most importantly, make sure you make the right choice when browsing through online dirt bike auctions. All parts of your salvaged bike must be in order to enjoy the ride.
Latest posts by AutoBidMaster Staff Writer
(see all)