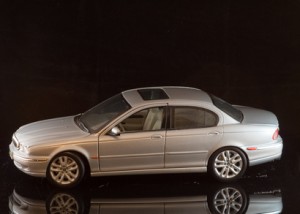 The early part of the last decade was a tough time for the auto industry in the US, particularly in the luxury segment. All the luxury car makers were looking for ways to improve their market share. In this effort, JAGUAR's parent company Ford decided to launch a new model of the sports car.
The company believed that if they launched a sedan in the price segment of $30,000 – $40,000, it could double the company sales volume in the US market. However, the company did not want to invest in building a car from scratch, as that is too expensive. The solution they came up with was to use the platform of the Ford Mondeo, and kind of mix and match the features of the sports car with the Mondeo.
The successful launch of the Jaguar X-Type
This resulted in the development of the Jaguar X-Type sedan. It was a success indeed, as the X-Type was seen as a revolutionary step in entry level car manufacturing. The sedan was compact, relatively affordable in price and featured standard all-wheel drive. This feature alone set it apart from all the German and Japanese competitors in the entry level luxury sedan segment.
Jaguar could sell more than 33,000 X-Types in its launch year of 2002, whereas its total car sales in the same year were a little over 61,000. As competition heated up in this segment, the X-types had to be discontinued by 2008. The car heralded the manufacturing of a new range of cars in the luxury segment. For a car enthusiast, this series is an interesting case study of the innovations car makers come up with to impress the buyers.
Online auction of Jaguar X-Type
You can buy a cheap Jaguar X-Type in an online auction of salvage cars. Some reputable salvage auto auction sites allow you to bid on clean titled Jaguar X-Type cars. First time car buyers, car enthusiasts, spare part dealers, mechanics and people looking to buy a second car for use during the weekends can buy a salvaged car easily through such online auctions. The X-Type is a very good choice for car lovers and others interested in buying a used or salvaged car.
Latest posts by AutoBidMaster Staff Writer
(see all)