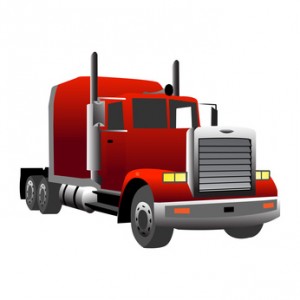 The Truck Blue Book has come up with their Commercial Truck Monthly Report for April 2014. With the noted rising price trends, it is said that by the end of Q2, the resale and auction market of used trucks will see a price increase. The report has been found to be true till date and prices are expected to increase more by the end of the month and quarter.
As per the Truck Blue Book report, April has seen a price increase of used pickup trucks, 14% in resale and 33% in auction markets. The report also calculated an average price increase in these two markets by 4% and 2% compared to the rise in Q1 2014.
Jessica Carr, the Associate Analyst Commercial Trucks at the Truck Blue Book and the author of "Commercial Truck Monthly Report" for April, 2014 presented some facts to FleetOwner, an Online edition that provides business related news about the trucking industry. As per the report, heavy duty prices rose 13% in the asking price market and medium duty prices rose 11% in the auction price market compared to Q1. She also added that April showed an increase in asking and auction prices at the start of Q2.
Highlights of the April 2014 report:
Heavy duty market reflected a rise in asking and auction market, with prices up by 15.7% and 30.8%.
Medium duty market saw a price rise (though small), in the positive direction with 3.5% rise in asking and 6.3% rise in auction prices.
Volume of trucks in auction market fell 42% for heavy duty and 66% for medium duty.
Asking volume dropped 22.6% for heavy duty trucks and increased 12.3% for medium duty ones.
The Truck Blue Book also reported that Q1 asking prices were higher due to an increase in truck volume. However, the supply fell significantly during April. The largest decrease was for 2005 models which encountered a drop of more than 50%. As per Carr, the trend will continue for the next few months with new models entering the used truck market. She also added that the decrease in the supply of trucks on the used market was the cause behind a rise in prices. At present, there has been a noted increase in the price of trucks in the used market, both resale and auction, similar to the situation predicted by Jessica Carr for Q2 2014.
Well, if you are worried about a rise in prices, you can start smiling about it! With salvage auto auctions, you can always purchase a used or damaged truck, invest a little and get it back on the road. These auctions can help you save thousands of dollars, a part of which can go into restoring and customizing the truck as per your needs.
Latest posts by AutoBidMaster Staff Writer
(see all)