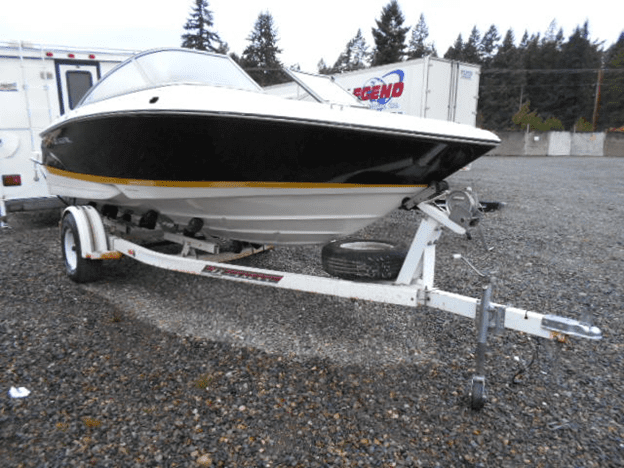 "Set sail, Captain"
"But the sail is expensive, can't buy one". Pity.
Do you often feel like taking it to the waters? Renting is ok, but what about buying a new vessel? The new vessel is expensive and you don't have much of a budget, isn't it? What should be you doing? Probably, looking for an alternative, maybe a second hand boat. Sounds like a good idea, what do you say?
When it comes to second hand vessels, it may mean the vessels may be a salvage. So, what? If it solves your purpose and is affordable, it is a good bet. A salvage title is not the end of the journey for a marine vessel.
For example, we generally receive queries like what is a salvage boat? Is it safe to buy a salvage boat? Why a boat is declared salvage? People do not really realize the potential of a salvage boat. What it can be used for? How can it used by repair centers for spare parts?
Here's a story of a guy, who wanted to surprise his girlfriend—a coast guard by profession—with a boat:
"We have been in relationship for almost 3 years now. And it has been a wonderful time. She turns 25 this fall and I wanted to gift her something that's close to heart. She loves marine vessels. I researched a bit on the internet for boats, yacht etc., but the prices were pretty high for a new vessel. Out of the budget," says Joseph.
"A friends of mine had just a bought a car, which was in pretty good shape. So, I asked him where he bought the car. It was a salvage car. That is when it struck me, if I could buy a salvage boat, repair it, and gift it. It was an amazing idea."
"I browsed through few auction sites like yours that sold salvage vehicles. It was a simple process. All I had to do was: select a boat, bid on it, and win it. That's it!"
Latest posts by AutoBidMaster Staff Writer
(see all)