Living in a major metropolitan area certainly has its upsides: nightlife, dining, arts and entertainment, proximity to work, and so forth. You know what sucks about it though? Driving and parking. Navigating heavy city traffic is a disaster, and trying to find parking is the bane of the city-dweller's existence. Some people that live in major cities don't even bother getting a car since it can be such a nightmare. But rather than relying solely on public transportation, a motorcycle is often a viable option. You can park them virtually anywhere, they get significantly better gas mileage than cars, and are more maneuverable to boot. But there are specific bikes that make much better commuter bikes than others.
What makes good commuter bikes?
KTM 390 Duke
Husqvarna Vitpilen 401
Yamaha MT-07
What makes for good commuter bikes, anyway?
For a lot of people, top speed is a major factor when it comes to how we perceive a motorcycle's power, but that isn't the case here. We're looking for a few other things: maneuverability, fuel consumption, and (arguably) most importantly low-end torque. A motorcycle with a smaller engine may have plenty of low-end torque available to make quick getaways smoother and safer, whether it be an errant cyclist or a taxi cab pulling into your lane.
Beyond that, you want ergonomic seating positions and a lightweight bike for maneuverability. Ergonomic seating spans all engine sizes, but typically, the smaller the engine: the lighter the bike. So, we've got three commuter bikes that are perfect for zipping through the traffic of the concrete jungle.
KTM 390 Duke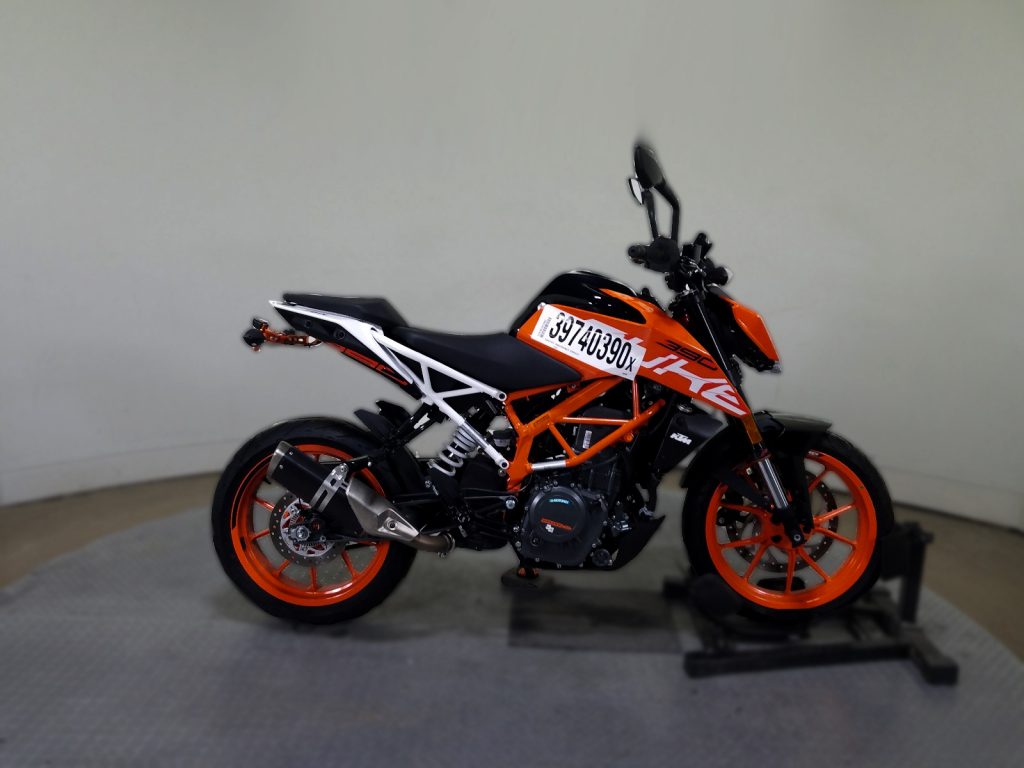 Despite aggressive styling, the KTM 390 Duke is a very beginner-friendly motorcycle. Despite having only 44 horsepower and 27.3 lb-ft of torque, this 373cc single cylinder is anything but boring. Light, nimble, and with torque available off of the low end, the 390 Duke is an excellent option for commuter bikes. The stock suspension has been tuned specifically for city-travel, and Brembo brakes offer improved braking power, so if a pedestrian jumps out in front of you, you're both good. It won't satisfy your need to go fast as hell, but it's absolutely highway capable and perfect for getting to and from without wiping a smile off of your face.
This KTM 390 Duke is up for auction on 11/4 from Dallas, Texas.
Husqvarna Vitpilen 401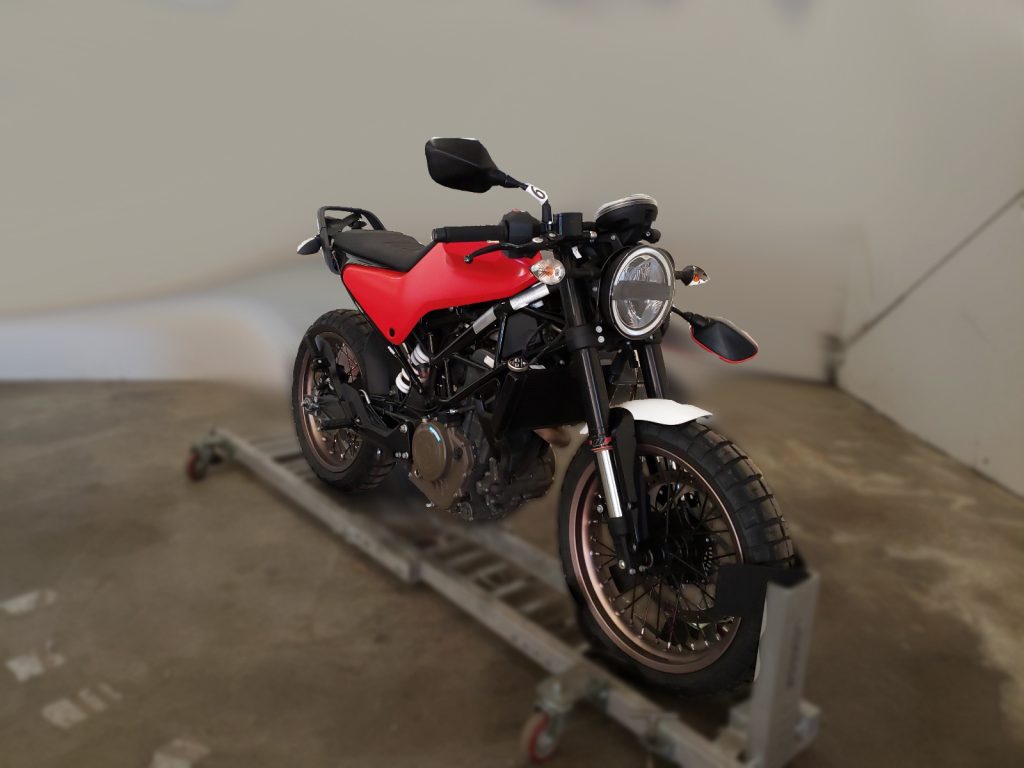 The Husqvarna Vitpilen 401 is impressively similar to the KTM 390 Duke, so much so that they have the same engine. Literally. It's the same engine. While the Vitpilen has a tad bit more horsepower over the 390 duke – it comes in at 26.9 lb-ft of torque, just half a pound-foot under its counterpart. Coming in a little bit lighter as well – 22 pounds lighter – the throttle response of the Vitpilen along with its suspension makes for a slightly more exciting ride. More ergonomically aggressive than the Duke as well, it offers a bit more of an immersive riding experience that may be suited for slightly more experienced riders over the KTM.
This 2019 Husqvarna Vitpilen doesn't have a sale date just yet, but it's sitting at the yard in Portland, OR if you wanna check it out.
Yamaha MT-07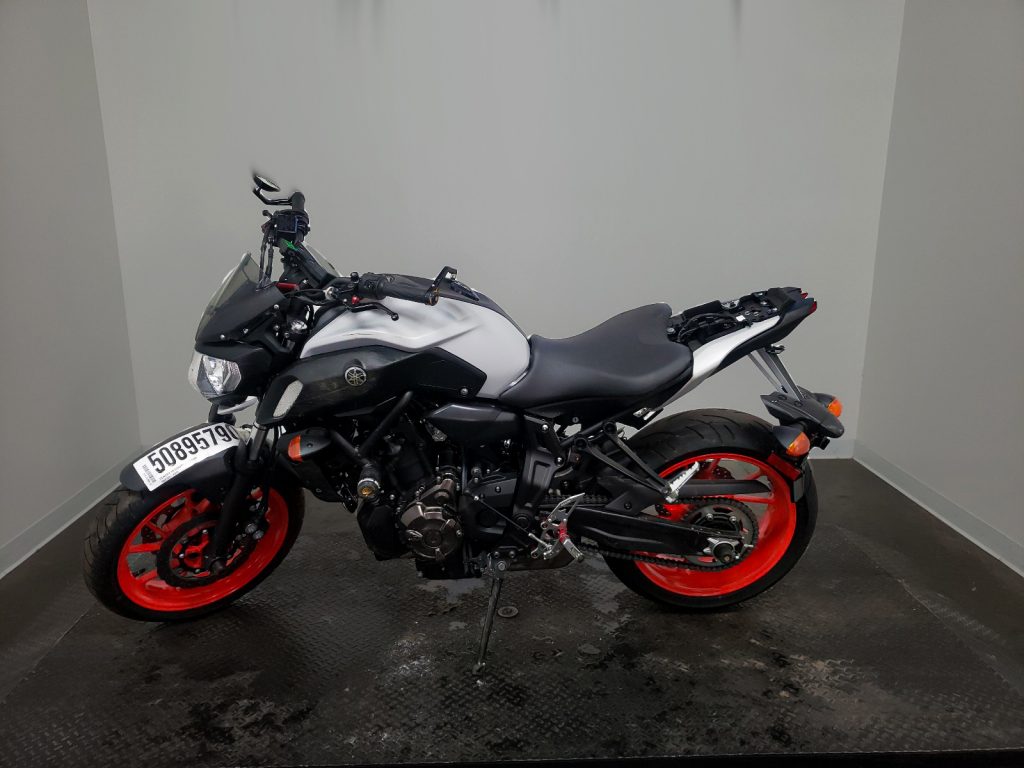 Now for something a little bit bigger, the Yamaha MT-07 is a phenomenal commuter bike as well, just a bit on the heavier side but more suited for speed than the other two mentioned in this article. With a 687cc parallel-twin, it offers smooth but capable acceleration with plenty of low-end power to help you get out of traffic and weave through the city while completely holding its own on the highway. Its sleek design, compared to other bikes in its engine class, helps you navigate traffic as well without being overly bulky. With a low MSRP, the Yamaha MT-07 delivers phenomenal bang for the buck. At 50 lb-ft of torque and just over 400 pounds, you won't be missing out on any aspects of riding.
This 2020 Yamaha MT-07 doesn't have a sale date yet either, and it's in Minneapolis, MN if you want to go take a look.
Register with AutoBidMaster today
We've got commuter bikes, sportbikes, cruisers, cafe racers, everything you can think of. Just register with us today to get started. If you need any help with registration, bidding, or delivering your vehicle, you can contact us and we'll help you out.

Latest posts by AutoBidMaster Staff Writer
(see all)