There's been a change to the overall AutoBidMaster online auto auction process recently that we'd like to cover. As a premier Copart broker, we have to keep pace with industry-wide fees and practices. So on that note – to keep up with their fee schedule, our minimum deposit is $600.00 now.
What does the increased deposit mean for you?
This whole situation ends up benefitting basic members. Previously, with a $400 deposit, Basic members had a bidding cap of $4,000, as your deposit is 10% of your maximum buying power. While other details haven't changed, like only being able to purchase one vehicle with a Basic membership, you'll now have a bit more leeway when it comes to that choice.
For Advanced and Premium members, not a whole lot has changed. Just the additional deposit requirement.

How does a deposit work at an online auto auction?
The most important thing to understand about a deposit at AutoBidMaster, Copart, or anywhere else is that it is a temporary hold on your account, rather than a charge. So when you see an "authorization charge" on your account, that money hasn't actually been "charged" or removed from your account. Instead, it ensures a few things: the card is active, and that the money is available if the transaction is completed. In cases where you are charged for the deposit, for instance, if you fail to complete a transaction as outlined in our Rules and Policies and Terms and Conditions, we will process the transaction.

So if you don't have any outstanding balances or charges tied to your account, you've never actually been 'charged' for your deposit, per se. It's just a temporary authorization hold. If you don't have any of the aforementioned balances or charges as well as no incomplete transactions or bids in progress, you can request the release of your deposit at any time.
That's that.
That's the whole update. If you have any more questions, we've got a series of videos for you that go over registration, bidding, buying, shipping, and everything in between.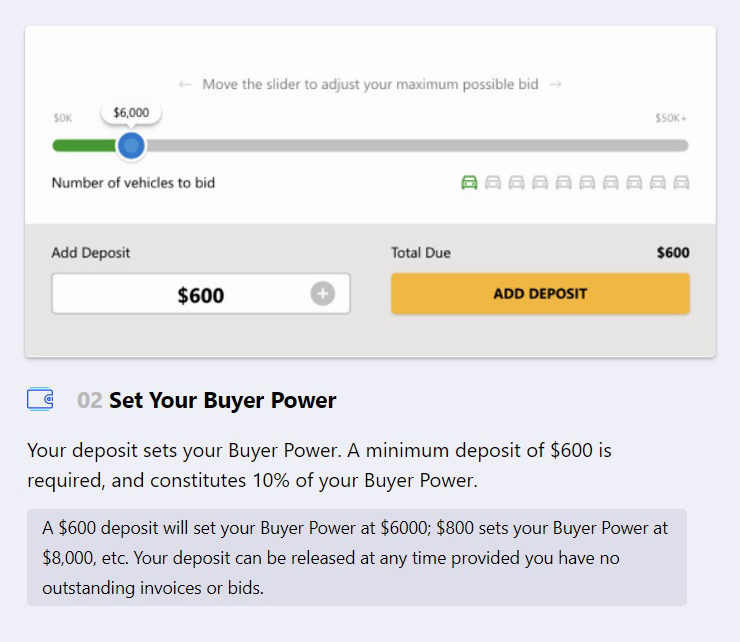 Once you've watched all of those, or even if you haven't, it's time to get to biddin'. Get started by registering with some basic information or your Facebook or Google account, uploading a government-issued photo ID or passport, and placing your deposit. Right now, we're giving you a shot at 40% off an Advanced or Premium membership by using the code FRESH21 at checkout. Don't miss out!

Latest posts by AutoBidMaster Staff Writer
(see all)