Cheers, eco-aware fellow motorists! The transition to alternatively-powered vehicles isn't slow, and more choices are spicing up the competition on the market. While battery-powered motoring seems inevitable, some are still not ready for this shift. No worries, as manufacturers have got your back. They offer hybrids. Reliable, efficient, and affordable vehicles that combine the best of two powertrains: electric and powered by fossil fuels. In this blog, we're discussing the top 10 hybrid cars waiting for you at our auctions.
Kia Niro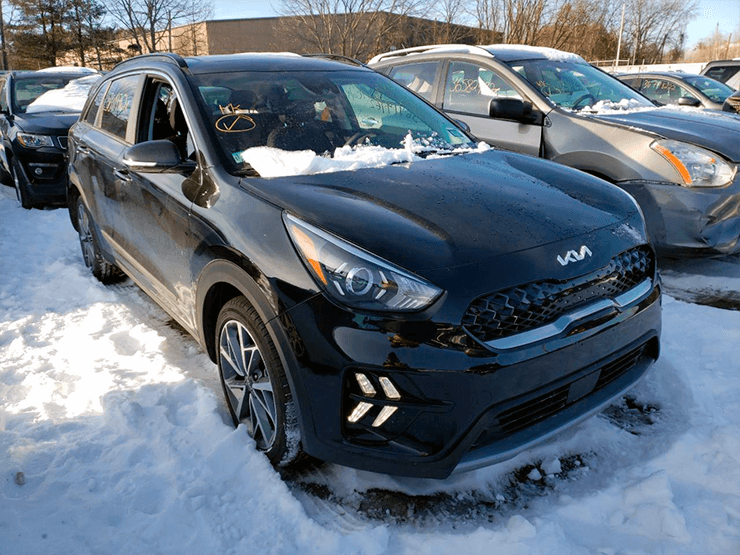 This generation bids farewell, and we're excited to welcome the new Niro, designed from the ground up. The Kia Niro seems more of a rugged hatchback than a conventional SUV, though it is deemed so. Buyers fell in love with its superb fuel economy, which could reach 50-53 mpg combined, depending on the trim. Its comfortable ride, decent quality, and class-leading warranties may help convince you. We have many Niros on hand, and you can grab one right away.
Toyota Prius
Despite having an ambiguous exterior design, the Toyota Prius remains a legend. In case you missed it: the Prius was the car that contributed to the hybridization of all others. It was the first mass-production car with a hybrid powertrain that reached a milestone of a million examples. That's also one of the most reliable hybrids. What does it offer right now? 52 mpg combined, first of all. Advanced safety suite, a supreme value, and even all-wheel drive are available on newer models, too.
Hyundai Elantra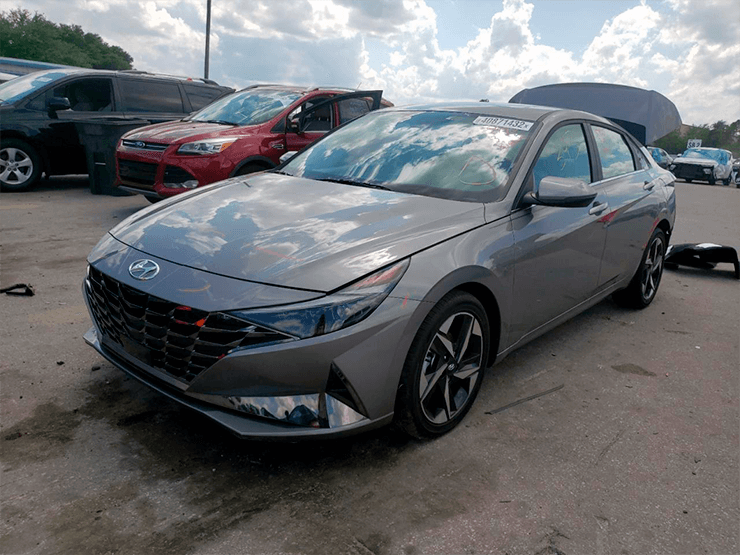 Remember its design at the end of the 2000s? Bye-bye, ugly old Elantras! The new generation of this compact sedan impresses with its styling, advanced tech, and stellar fuel economy. You'll see 53 mpg combined on the dashboard.
Kudos to the brand's designers for making the Hyundai Elantra so avant-garde looking with tech that doesn't lag behind. Excellent safety ratings and useful infotainment are also among its strengths. On top of that, it offers one of the best feature-to-value ratios in the class.
Honda Accord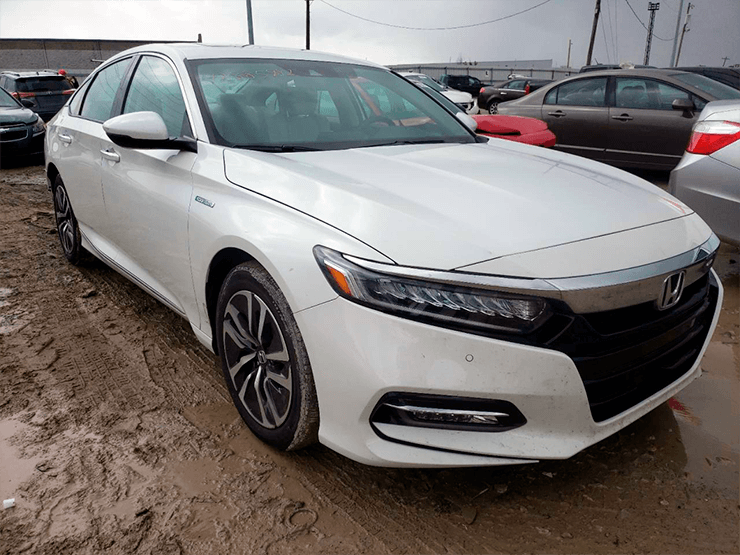 Japanese automakers couldn't help but make it to our top 10 hybrid cars list. While eternal discussions called 'Camry or Accord' have been heated with the emergence of new models in 2017, we've chosen the Honda Accord. Indeed, it's one of the most reliable hybrid sedans. It offers nimble handling and meticulous attention to technology. Accord's trunk is generous in space and will accommodate much of your stuff. Serene interior and numerous electronic aids will help you travel comfortably and be safe and sound. The hybrid models sip fuel (getting 47-48 mpg combined), so expect fewer stops at the pump.
Toyota RAV4
Think of a practical, most reliable hybrid SUV. What comes to your mind first? We agree it's the Toyota RAV4. If you're seeking a mid-size SUV that can get 40 mpg combined, look no more. You'll also get the punchiest acceleration in the class. However, handling may feel somehow uninvolved, but this drawback is outweighed by the RAV4's advantages. A variety of trims, posh equipment on higher models, and a roomy cabin are the key strengths this SUV has.
Kia Sorento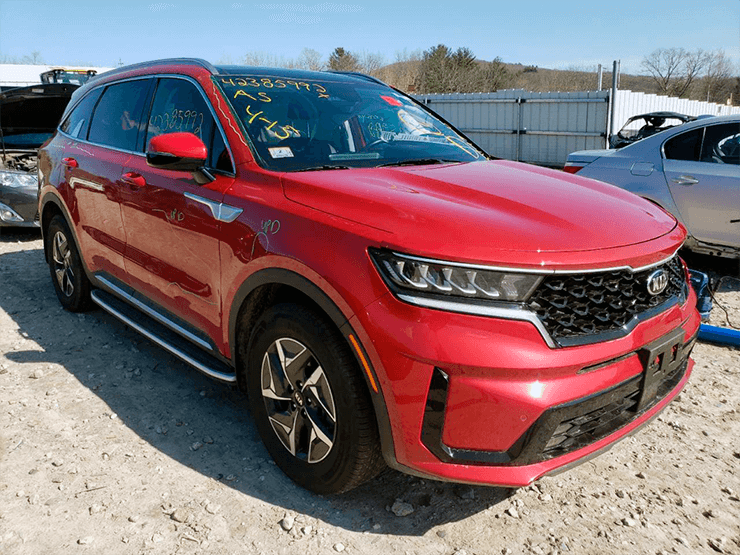 Another Korean-made vehicle reserves a spot among our top 10 hybrid cars. The all-new Kia Sorento bridges the gap between compact and full-size SUVs and is one of the few offerings with the third row. Following the Highlander's path, hybrid or plug-in hybrid models are available. A hybrid SUV features 37 mpg combined, which matches the class standard. Toyota Highlander fans, are you here?
The fresh-off-the-factory Kia Sorento has an appealing design and slots between the prize-winning Telluride and awaiting a redesign Sportage. Like the Hyundai Elantra, Kia Sorento is stuffed with user-friendly aids and creature comforts. It won the prestigious Car and Driver's Editor's Choice Award. Wouldn't it be nice to get all that without price-tag shock? We can assist you.
BMW X5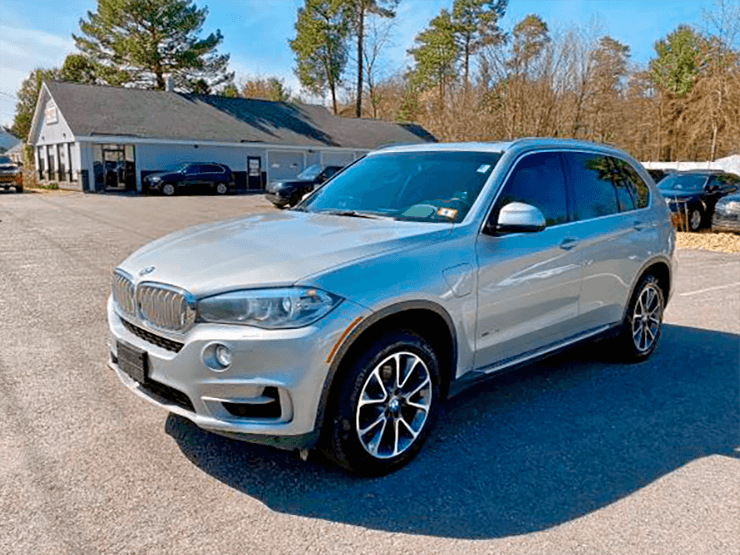 Sadly, most hybrid European cars produced for other markets can't be had in the USA. However, this rule doesn't touch upon the plug-in hybrid based on the BMW X5. Not only does it offer a lavishly-decked interior, powerful performance and tons of space, but also it drives thrifty. Since it's a plug-in hybrid, you can rely on approximately 30 miles on electricity and more than 400 when a gas-fed engine kicks in. Don't forget about the 50 mpg equivalent when you switch to combined mode and use electric and gasoline motors. We'd name it one of the best plug-in hybrid luxury SUVs.
Chrysler Pacifica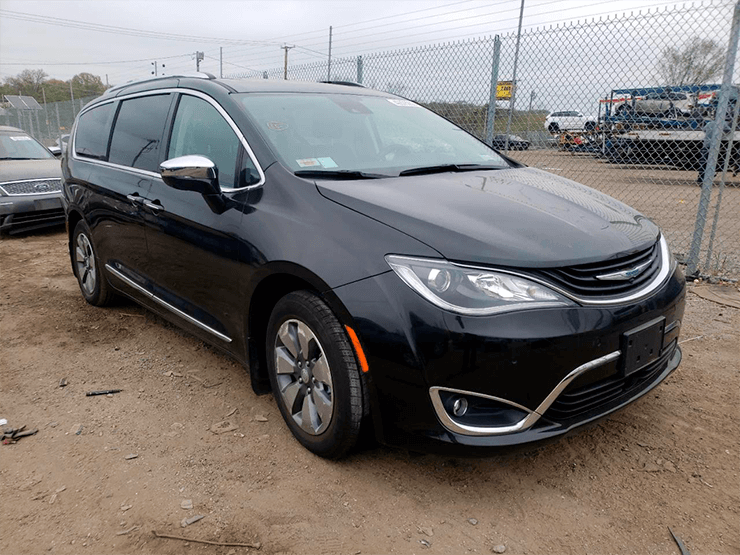 Families also can benefit from all the pros of hybrid motoring. The Chrysler Pacifica is a compelling choice when you need a spacious hauler. An optional plug-in hybrid powertrain makes it a desirable solution when you're on a budget and want to save money on fuel. In addition, the Pacifica remains one of just two minivans available with all-wheel drive. Expect to drive a high mileage van without much hassle, as this Chrysler gets up to 82 mpg equivalent when it applies both motors to keep going. You'll get up to 30 mpg combined when you run solely on regular gas. That's still awesome for a vehicle of such a size.
Ford Maverick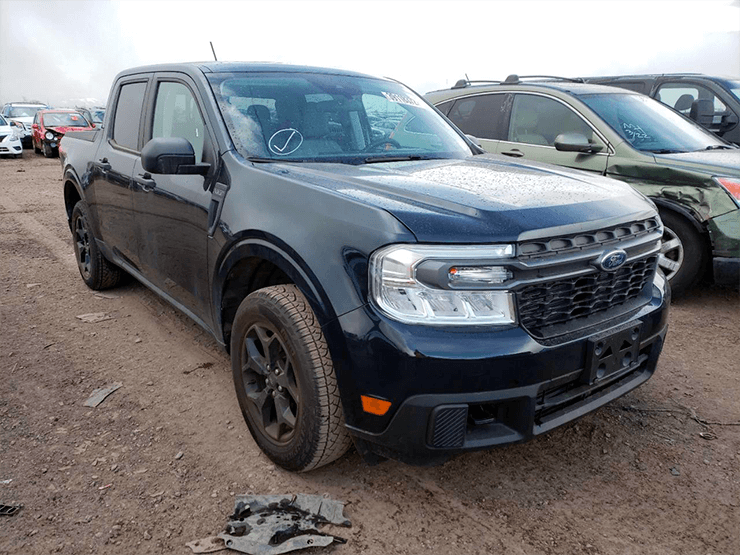 The future is now, so you can enjoy driving even a hybrid pickup. A disclaimer: it's not the last one you'll spot among the top 10 hybrid cars. Ford resurrected the nameplate that initially belonged to a less-than-exceptional vehicle from the 1970s and to a small SUV from the 2000s. Now it's a pickup, offered with the hybrid drivetrain. This compact truck pioneers the segment along with the Hyundai Santa Cruz and is destined to rock the truck society. While the Bronco Sport has shared its chassis with the new Ford Maverick, it manages to impress us with its announced fuel economy of 37 mpg combined. All options listed on AutoBidMaster now are powered by 2.0L gas engines, so you'll have to wait until hybrids arrive here.
Ford F-150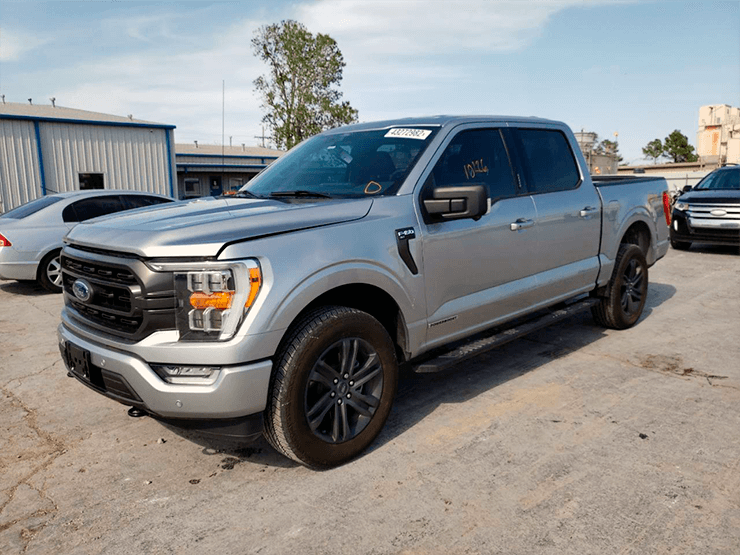 As you've expected, there is another truck. It's full-size, and this rig is familiar to many Americans. The Ford F-150 has remained the most popular truck in the USA for a few decades, and the hybrid version is expected to elevate sales even further. 24-25 mpg combined for a full-size pickup is twice the average for the non-hybrid competitors in the class. Haven't you dreamt about a capable workhorse with a reduced footprint? Blue Oval has finally made it possible.
Last Word
This list of top 10 hybrid cars was compiled so everyone can find something to their taste. AutoBidMaster is the largest online auction platform in the USA, and we're a premier Copart Broker. Your search for a car will end here. Sign up, upload a copy of your government-issued ID, proceed with the security deposit, and upgrade your membership to begin bidding without limits! We can answer all your questions at +1 (503) 298-4300 (4:00 AM – 4:00 PM Pacific Standard Time, Monday to Friday). Happy bidding!
Latest posts by AutoBidMaster Staff Writer
(see all)