Owning and operating a car means facing inevitable issues with its appearance, especially the paint. Minor scratches, weather and environmental influences, or other body damage not only harm its appearance but also contribute to the development of corrosion processes. The relevant question is what to do with vehicle paintwork when it comes to salvaged cars. The AutoBidMaster specialists picked that topic up too. In our article, we'll discuss what you should pay attention to when choosing a used vehicle and help reveal some details you need to know about the paintwork of your car.
Thorough Salvage Vehicle Paintwork Check
If you want to participate in any online car auction or are just looking for a used automobile in good condition, then you need to examine the vehicle's paintwork in detail. It's possible to get a lot of information by analyzing the machine's appearance. Thus, you will be sure its body has no significant problems and can even exclude accidents in the past if there are no repainting and restoration signs. We decided to provide some simple and essential steps which will help you understand the car's paintwork condition.
When it comes to the most problematic and vulnerable car body zones where you can usually find rust, repainting, or restoration, automobile lovers note bumpers, front body quarters, wheel arches, sills, and underbody. Pay special attention to these parts when examining the vehicle's appearance.
If you have physical access to a used automobile you want to buy, we recommend using a car paint tester to check the applied paintwork layer. The device will show the paint thickness index that amounts to 90-160 microns if the vehicle has factory coloring. The parameter number may vary depending on the car model. If it turned out during the diagnostics that more paint was applied to one or different parts of the body, this indicates that the vehicle was most likely involved in an accident, after which it was repainted.
How to Evaluate the Paintwork Quality?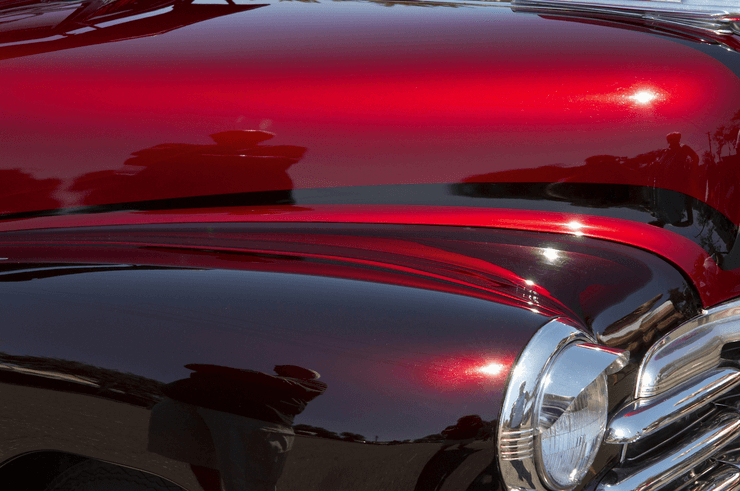 If your salvage vehicle has some problematic body areas that need to be repainted, it's not a huge problem to do this. However, bear in mind that painting a car is quite a complicated technological process that includes body repair, particularly the placement of putty, priming, bumper restoration, polishing, anti-corrosion processing, and other work. That's why the best option here is to find a good car service center and get your vehicle restored.
It's important to pick up the right coloring. Usually, automotive enamel paint fades during the car's operation. Therefore, it's quite hard to choose the proper shade using the color code alone. Moreover, the paint can change under different lighting conditions. It's better to carefully examine the painted and neighboring parts in different conditions using the artificial light of lamps, in the sun and in the shade. The difference should not be noticeable if the vehicle's paintwork was applied properly.
There are only a couple of exceptions. For example, plastic parts, due to certain specifics, always differ in shade from metal ones. Also remember that saturated colors tend to fade slightly within a week of being painted, so a freshly painted part will always appear brighter.
Aside from the paint, it's advisable to pay attention to the surface microrelief, which shouldn't differ noticeably on painted parts either. Abrasive particles could penetrate into the layer of varnish or base paint. You can notice this with the naked eye. The surface of a well-restored and painted part is smooth, without flaws in geometry. It's also worth checking the uniformity of color over the entire area.
Remember that with a low varnish quality, sooner or later it will begin to peel off. Poor surface preparation (possible rust, paint peeling) will also become apparent. Another common defect is the uneven shrinkage of the paintwork.
How to Get Rid of the Rust?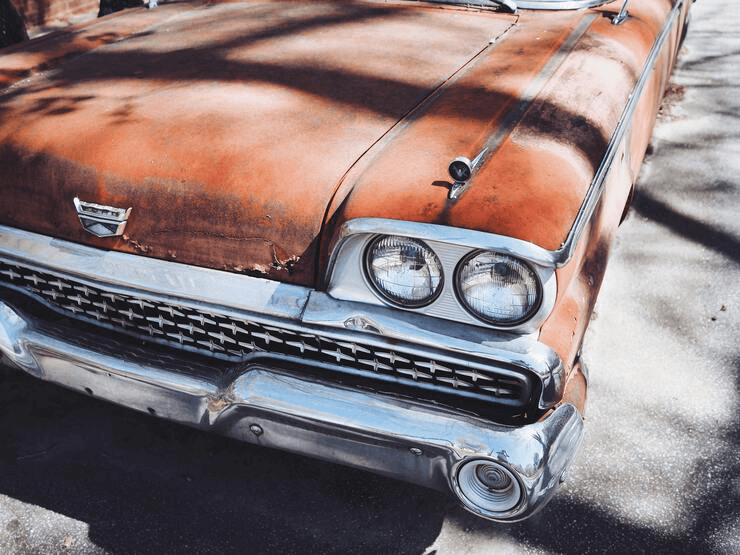 In order to restore some small rust areas and parts of a car, you will need the following tools and materials:
sandpaper;
soft rag;
scotch tape;
automotive primer;
rust converter;
aerosol rust paint;
solvent.
Even though painting will be done in separate areas on the car, you need to prepare a little. It will increase the service life of the paint coverage. Otherwise, the restoration will have to be repeated after a short period of time.
Before starting work, thoroughly clean the car of dirt and wash it. Undamaged areas must be covered with paper and scotch tape. Next, you should get rid of the rust with sandpaper, cleaning the surface mechanically or using an angle grinder with a special grinding wheel. Sometimes it makes sense to proceed the surface chemically with a special means for rust removal. It's applied with a brush or sprayed from a spray bottle.
The damaged surface should be cleaned so thoroughly that it becomes absolutely flat and smooth. At the next stage, it's necessary to degrease the surface and apply a rust converter. Keep in mind that the work is done entirely with gloves. It's better to cover the rest of the body surface. A primer is applied to the surface after and leveled to eliminate irregularities.
Painting is done in 2-3 layers and only after complete drying you can cover the car with varnish. The surface must be degreased first. Don't touch the finished surface for several days, and then polish it.
Wrap Up
Sooner or later, every vehicle loses its appearance. It's because of some external factors like possible damage, scratches, and UV influence. Luckily, it's feasible to restore the car's paintwork. To find a vehicle with minor damage, AutoBidMaster encourages you to register on our online auction platform, upload a copy of your government-issued ID or passport, place a security deposit, and then you can bid! You can contact us online if you have any questions about car auctions, or call us at: +1 (503) 298-4300 (4:00 AM–4:00 PM PST, weekdays).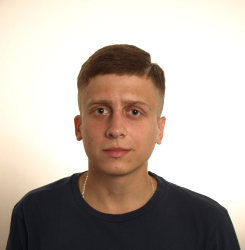 Latest posts by Vitalii Movchan
(see all)