Traveling with a pet in the car is a common occurrence. Dogs have become active "users" of private transport on vacation, on chores, or simply to the vet. Therefore, you have to take the animal inside the car. No matter what weight, breed, and character your pet has, the key point here is to take care of its safety.
AutoBidMaster is here to provide you with some tips and pieces of advice on transporting a dog in a car and how to do it safely. Along with that, we have a great number of vehicles with minor damage to offer our customers and auto lovers. We invite you to look over the car auction lots and bid on them.
Safe Transportation of Dogs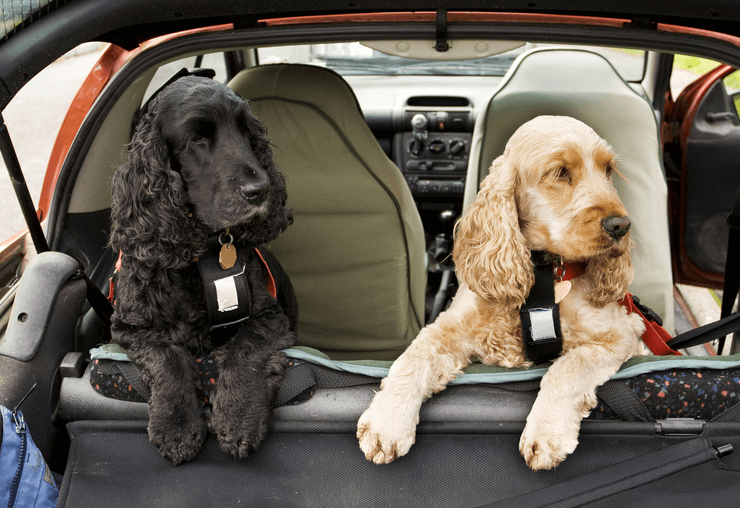 The means by which you transport your dog should correspond to some rules:
the driver isn't distracted by the animal;
the pet is properly seated and fixed to protect it from an accident and prevent injury.
To follow them, there are various pieces of advice AutoBidMaster would love to share with our car lovers:
Plan the journey route ahead of time. Take into account that your four-legged friend needs pauses during the auto trip at least every 2-3 hours to get water and just to move a little.
It's important not to feed your dog right before you drive off. Changing a normal daily routine for the pet is always stressful, and with treats, it can lead to problems with its digestive system. To avoid such issues, feed your four-legged companion at least three hours before the journey and provide it with access to water.
If you need an overnight stay in a hotel or another accommodation type, make sure to choose a pet-friendly one.
Don't forget to grab the dog's passport and medical records in case of an emergency.
Take into account the local laws. For example, in New Jersey, every driver should have special car restraints for dogs if they are going together on the road. You can also get a fine in the state of Hawaii if you're driving with a dog on your knees or if your pet has its head out the side vehicle window.
If your dog has a predisposition to stress, including during transportation and car trips, the possible solution here is to visit a vet and consult with a specialist. There are anti-anxiety medications for pets that can help in such situations.
Following these simple tips will make your pet more comfortable on the trip.
Types of Transportation Appliances for Dogs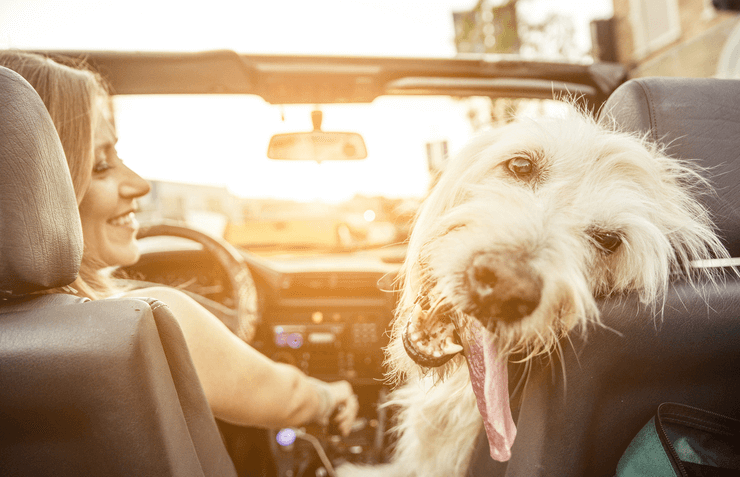 To make a car trip for a pet convenient and safe, today we have a lot of additional appliances that help fix your dog reliably. Let's get acquainted with some of them:
Harness Seat Belts
It's a vest with straps around the neck and behind the front legs, with the main support on the chest. You can connect them to the car's seat belt. Experts draw attention to the fact that the belt must pass through the attachment point of the harness on the dog's back. Extension cords connecting harnesses to safety sockets must be securely fastened.
In no case, you should attach the harness to an ordinary collar. It will be traumatic for a dog in the event of a car accident.
Zipline Harnesses
This is a belt that passes through the back part of the rear seat or the top of the interior and attaches to fixed parts. The cable connecting the belt with the harness allows the dog to feel free during the trip. At the same time, it will prevent impacts on the front seat and inside the vehicle in the event of an accident.
Dog Booster Seats
Another popular option is a special booster seat. With it, you can lift the dog so your pet can look out the window. However, according to experts, this option has a high risk of the animal being ejected as a result of an accident through a window or injury by glass debris.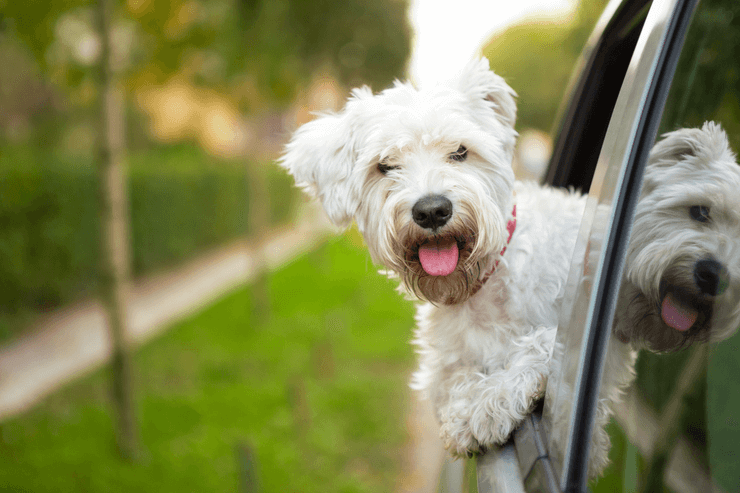 Pet Carrier Boxes or Car Dog Cages
The safest solution for transporting a dog is a special container or box, the fasteners of which you can connect to safety belts or fix with ties. Types of such pet carriers differ in material, size, design, and weight.
It's an ideal option when the car has the opportunity to place such a box in the luggage area or compartment, where the animal will feel free and, at the same time, won't disturb anyone.
When choosing the most appropriate type of transportation appliance for your dog, take into account the breed of your pet, its behavior, and habits. For example, a dog booster seat won't fit a big and active four-legged friend.
Wrap Up
There are a bunch of recommendations you need to keep in mind when planning a trip with your dog. It doesn't matter what your car journey duration is, you are responsible for providing the appropriate conditions to transport your four-legged friend. Remember the safety of animal transportation and choose reliable methods and special appliances to avoid injury to your pet.
Don't also forget that AutoBidMaster has a lot of affordable vehicles with minor damage that you can easily win. We encourage you to sign up on our website, upload a copy of your government-issued ID or passport, place a security deposit, and then you can bid! Don't hesitate to contact us online if any questions have arisen in your head, or call us at: +1 (503) 298-4300 (4:00 AM–4:00 PM PST, weekdays).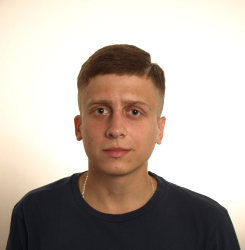 Latest posts by Vitalii Movchan
(see all)