New cars are constantly becoming pricier. Different reasons account for it: from the global pandemic to chip shortages. Factor in that installing more stuff, including safety systems and everyday conveniences like AppleCarPlay or Android Auto, will require more significant initial investments. Sigh with relief: online auto auctions like these we host at AutoBidMaster are great alternatives if you want to get the most for your bucks. While driving a recent model off the dealership lot can be cost-prohibitive, we're offering the best 2022 cars that have already made their way to auction yards across the USA.
2022 Honda Civic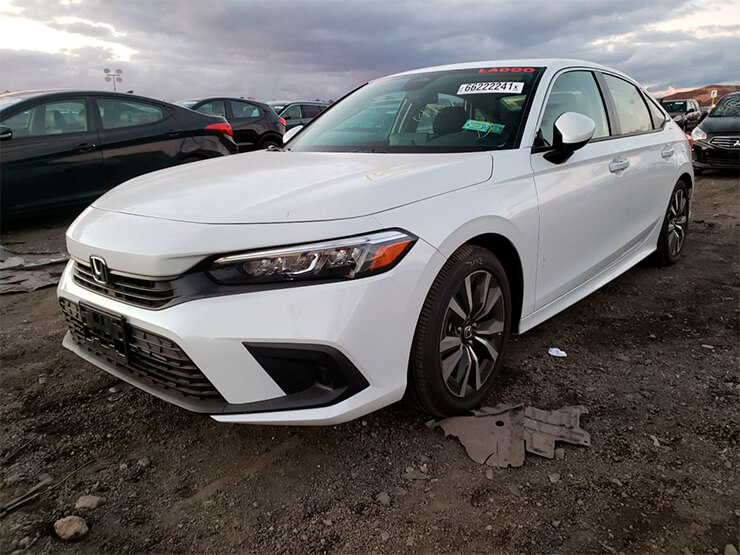 Without any doubt, this is one of the best 2022 compact sedans you can find. The Honda Civic has always been a strong contender among the roster of compacts. The all-new generation hasn't been on the market long and has already earned some accolades. It was voted the Best Compact Car for the Money by US News. We aren't surprised to see it on the list of the best 2022 cars, as it combines generous equipment, superb efficiency, and top-notch quality. All that and within a budget-friendly package. You'll like driving it, too, trust us. This one (#66222241) is up for auction on 1/31, with only 1,566 miles covered.
2022 Hyundai Elantra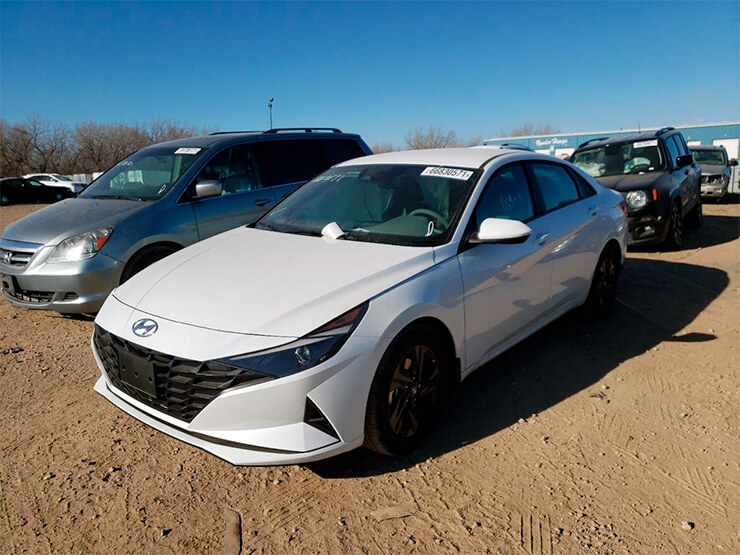 If you're going for cars with bold and brave designs, the fully-redesigned Hyundai Elantra is your bet. Even its motto says, "the sedan is back with an edge." We must admit, it's looking really cool. Americans fell in love with it at first sight, and we aren't exaggerating. The Elantra won the 2021 North American Car of Year. It's a well-thought-out all-rounder with a cutting-edge driver-centered cockpit. Are you into it? Lot #66830571 will be auctioned off on 2/4, so you have your time.
2022 Hyundai Tucson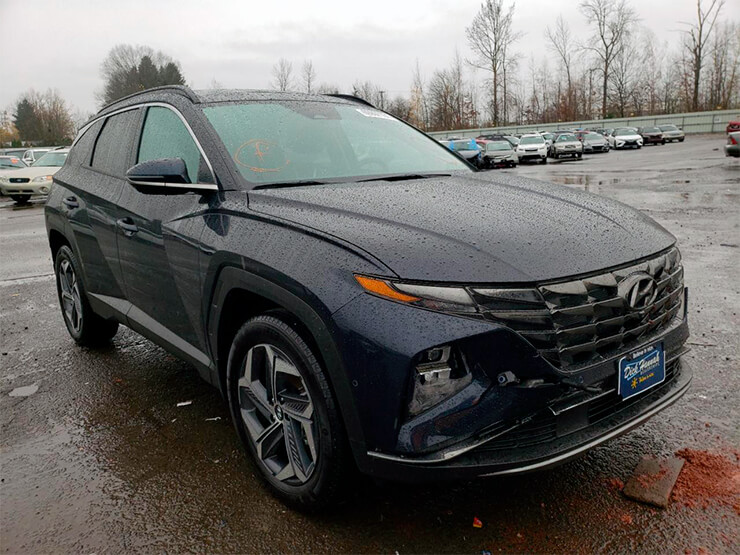 OK, we've got an imperial stormtrooper right here. Just kidding, as the fresh-off-the-line Hyundai Tucson resembles this character from the Star Wars franchise. Indeed, it belongs to the cohort of top-rated 2022 compact SUVs. What is its power? First, it ticks many boxes for different age groups, then this SUV features low ownership costs in the long run. That's not all. Finally, it boasts a class-leading warranty and one of the most spacious cargo areas. A great one, isn't it? We think it's definitely one of the best 2022 cars.
This Hyundai Tucson (#69997151) will head to auction soon, although the date hasn't been assigned yet.
2022 Jeep Wagoneer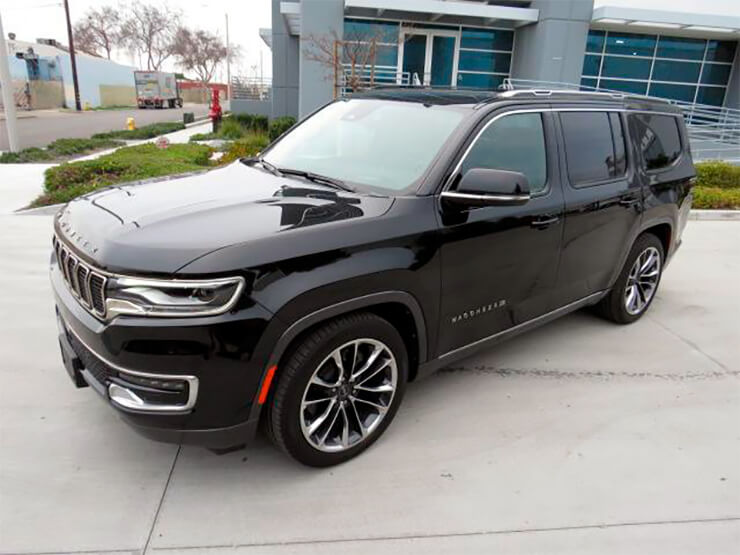 The resurrected Jeep Wagoneer is among the top luxury SUVs for 2022. Plushness, comfort, along with an uncompromising Jeep's style and abilities: that behemoth has it all. This shiny black Wagoneer has seen only 407 miles and is listed for sale with an $85,000 buy-it-now price tag. We aren't aware of what caused this brand-new SUV to make it to our auction, but you can check the background of any car and get a ClearVIN VIN Check Report. They can let you know what the vehicle has been through. Whether you're buying a used car or selling your own, a VIN decoder from our partner can provide valuable insights into a vehicle's history.
Check this best luxury SUV for 2022 (#32209142) and roll anywhere in style. You have only a single day before the auction ends.
P.S.: These perfect captain chairs in the second row are made to wow.
2022 Kia Carnival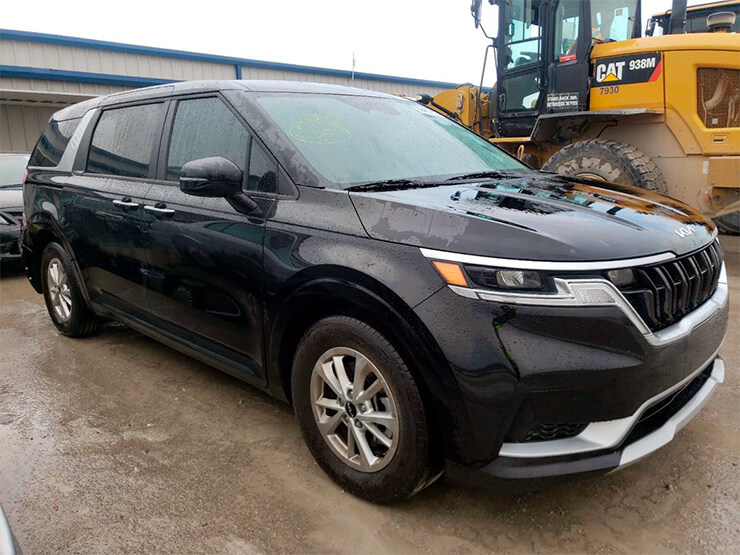 All in all, we have a rather unusual choice of the best 2022 cars on our list. It's a minivan. A good one, and not the Honda Odyssey. This time it's the all-new Kia Carnival, a successor of the Sedona. Though the Carnival is a new nameplate to Americans, the essence is kept at its core. Carrying all your family and their stuff won't be a problem. You get much space and power for a reasonable price. This family hauler features the most powerful engine in the whole class (whopping 290 horsepower) and offers the most engaging multimedia system among the competition. That's why we name it the best 2022 minivan you can find on AutoBidMaster. Add lot #69452141 to your watchlist not to miss the auction date.
Bottom Line
We've included only five of the best 2022 cars on our list. However, there are hundreds more awaiting their new owners. Do you wanna become one of them? Or are you going for older models? Anyway, AutoBidMaster is a great venue to 'meet' a vehicle that meets your needs (pun implied for purpose). How do you get ready to bid? Everything is pretty straightforward: register, upload a copy of your government-issued ID, place a refundable security deposit, and there is a tiny step more. Buy a membership to bid on clear title and salvage vehicles without any limits. Reach us online or call us at: +1 (503) 298-4300 (4:00 AM – 4:00 PM PST, Mon-Fri), and feel free to ask your questions or email at: hello@autobidmaster.com. We'll be happy to answer them.
Latest posts by AutoBidMaster Staff Writer
(see all)