We know that finding your dream car can be time-consuming. Imagine how bad it was during the era of classifieds. Nowadays, people look for cars online. Have you finally found a perfect auto on the Internet? Is sealing the deal only a matter of time? Sounds perfect, we agree. What if you've fallen in love with a vehicle and noticed an unfamiliar line that reads like 'damage history?' Don't worry! It shouldn't stop you in your tracks. We're zeroing in on damage history and its meaning on AutoBidMaster online auctions.
What Is Damage History?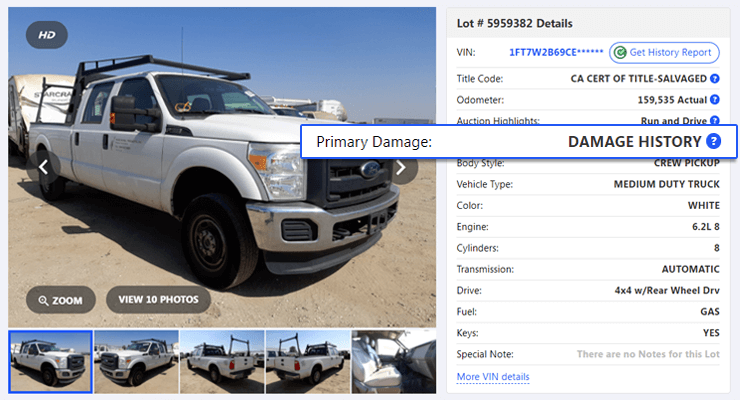 This is a relatively rare damage code. Vehicles labeled with 'damage history' have sustained damage of any nature and underwent repairs before ending up at an auction yard. After repairs, a car is put for sale through auction. Typically, an auction assigns two damage codes to each vehicle. They indicate the already known or previously reported damage, but NOT its extent. Neither of these two codes can have more significance than the other.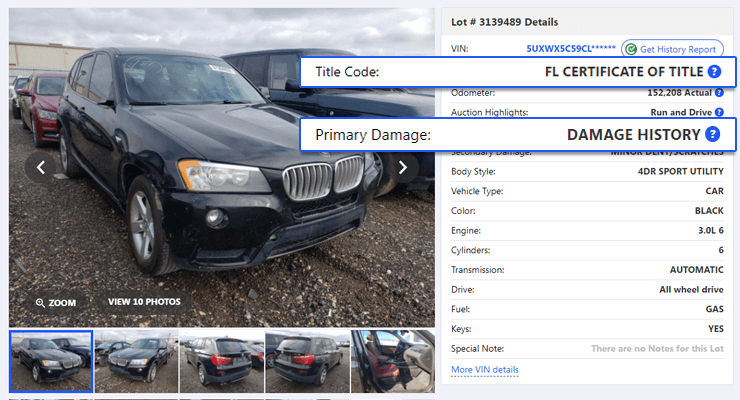 Damage history isn't always equal to a salvage title. Not all vehicles with such a label are deemed a total loss. However, inspecting a car yourself or hiring a third party is always the best plan when you want to be on the safe side.
Why You Shouldn't Be Afraid of Buying A Car With Damage History
A cost-savvy buyer can take a damage history label as an opportunity. Why? Because cars with damage history lose a hefty chunk of their initial, pre-accident value. Still, you have to be cautious with such vehicles. Verify their condition, get the maximum amount of information and reasons behind the car damage history, and how it was repaired. Inspection will help you determine the issues (if any) that can spoil your day in the long run.
Check A Car's Damage History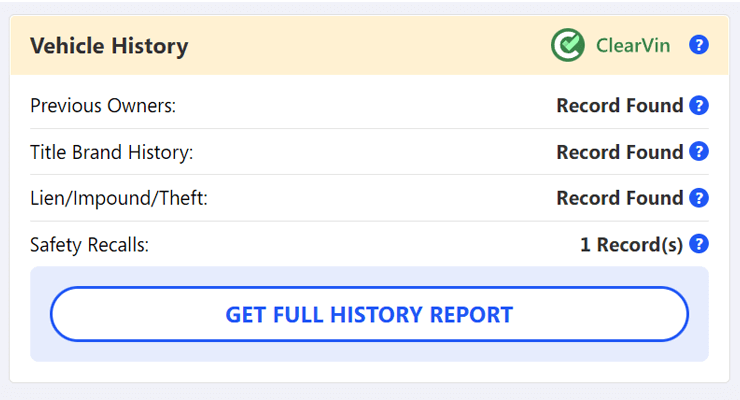 In the age of technology, getting information about a vehicle is pretty simple. And we'd like to recommend you getting a ClearVIN VIN Check Report that includes data from different sources and provides the maintenance records, car title history, auction sales, and recalls if there were any. Furthermore, car dealers can also make use of the DMV vehicle records presented in car history reports from our partner. So, verifying a car's damage history is a no-brainer with ClearVIN. You can run a free VIN check and obtain the most accurate picture of the vehicle's past.
Final Words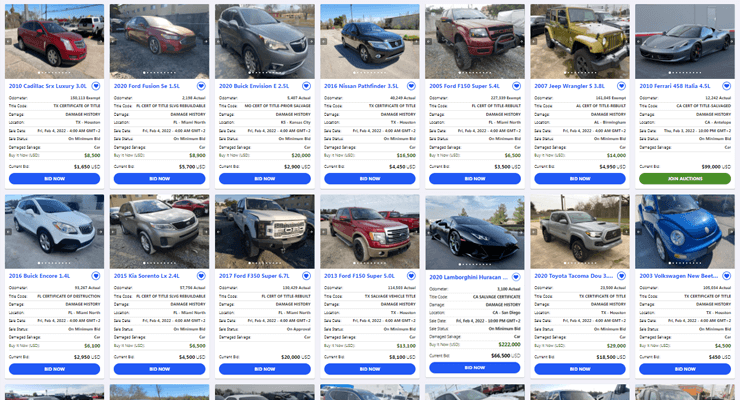 Buying a car sight unseen isn't that risky anymore. Even the label 'damage history' shouldn't discourage you from getting a nice set of wheels. Nevertheless, we have more than 100,000 other options if such cars aren't for you. Affordability, transparency, and simplicity are the factors our customers appreciate. Become one of our members by signing up, uploading a copy of your government-issued ID, and placing a refundable security deposit. Don't forget to pick a membership, and then you are ready to bid! At AutoBidMaster, we're happy to consult you on any questions regarding the auction, bidding, shipping, and anything in between. It means you can reach out to us at: +1 (503) 298-4300 (4:00 AM – 4:00 PM PST, Monday through Friday). Alternatively, you can fill out our online form to contact us or email at: hello@autobidmaster.com. Happy bidding!
Latest posts by AutoBidMaster Staff Writer
(see all)