Ferrari is celebratin' its 75th anniversary. Known as one of the most famous automotive brands globally, Ferrari has made many astonishin' and exclusive machines. Cars with prancin' horses are pure art on wheels. They're associated with flat-out acceleration, elegance, and supreme handlin'. They have a few competitors and usually come with immense prices. Often isn't always, right? At AutoBidMaster, you can find the most affordable used Ferraris with a significant discount because of insignificant damages. This blog highlights the best Ferrari models on our auction platform.
2011 Ferrari California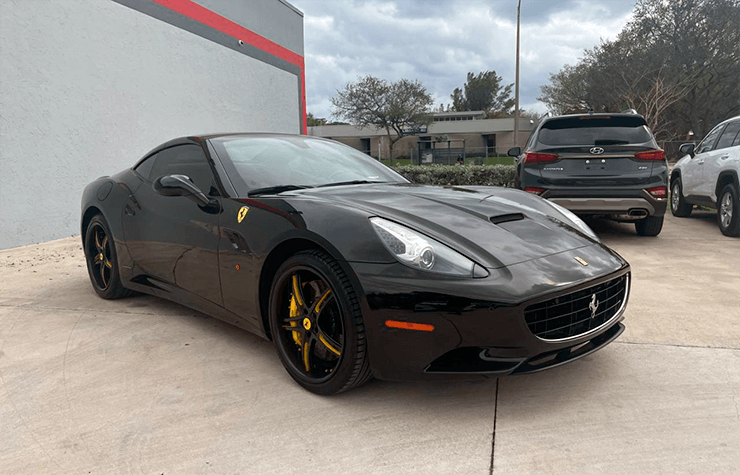 California has turned into the best-selling Ferrari of all time. Total production counted 17,300 Californias. Why is it on our shortlist of the best Ferrari models? It combines race-breed tech with second-to-none comfort. On top of that, it was the brand's first hardtop convertible.
An F1-derived 4.3L engine has 453 horsepower and pushes pure excitement out through double exhaust pipes. The entry-level model can sprint to 60 mph in less than 4 seconds, while 12.2 seconds is enough to complete a quarter-mile.
Lot no. 35910902 heads to auction on 3/2. Make sure you're registered to place your bid or buy it now for $85,000.
2005 Ferrari F430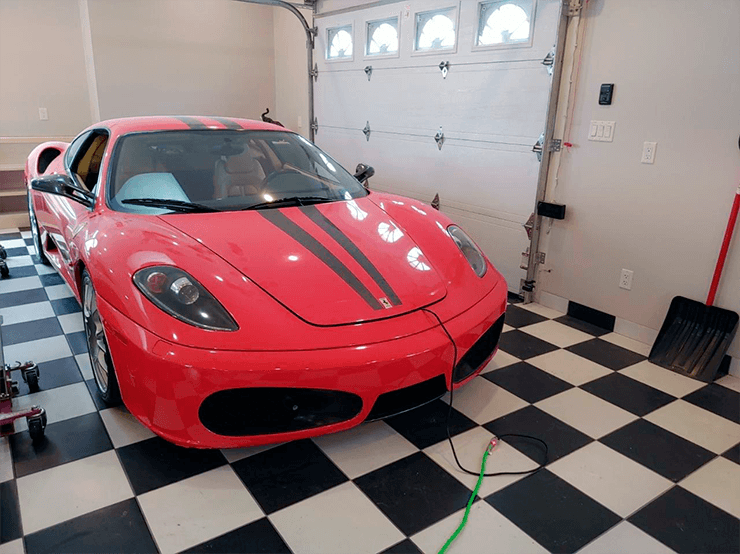 Do you understand that this car is 17 years old? Yes, you're not mistaken. Despite its age, the car still looks stunning. In addition, we bet it drives to thrill you. F430 was the successor to 360 Modena. It was a lightweight sports car with aluminum parts of chassis and body. However, the F430 was even more stylish since its designer borrowed several cues from Enzo and the legendary Testarossa.
This one (lot no. 30856642) will be auctioned off on 3/3. You can also buy it now for CAD 121,000. By judgin' what they have in their garage, we can say they are passionate about sports cars. Verify the VIN history before you buy to be on the safe side. With a comprehensive ClearVIN VIN Check, you can be sure you will reveal what the vehicle has been through. Their VIN decoder interface is user-friendly and easy to navigate, making it accessible to everyone. Additionally, you have the opportunity to conduct a license plate lookup and check the vehicle's history.
2009 Ferrari F430 Scuderia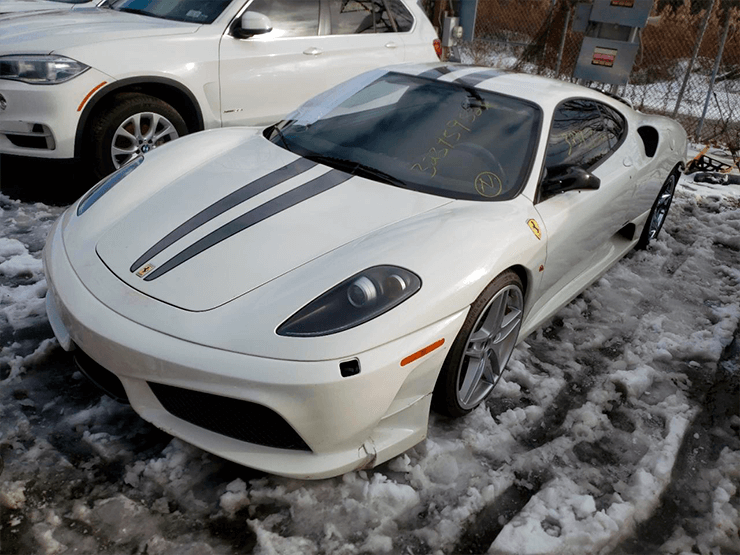 We have a truly exclusive car for windin' up. It's the Ferrari F430 Scuderia. The top-tier version of the F430 was powered by a 510 horsepower (+20 horsepower to the 'basic' variant) high-revving engine and lost 220 lbs due to extensive usage of lightweight composite materials. It can be a collector's car as soon as you decide to save it. Unfortunately, it's the only car among the three that's not available with a buy-it-now price. Auction for this wrecked Ferrari F430 Scuderia is assigned on 3/3. Place your bid on the lot. no 32395952 and win it.
Final Thoughts
If you have been looking for a used Ferrari, we are here to help. We've got the best Ferrari models, from old to the new. Register with us, upload a copy of your passport or government-issued ID, proceed with a refundable security deposit, and you're almost ready. Keep in mind to choose a year-long membership you'd like to use. Once you're done, you can begin bidding right away. We'll be glad to keep in touch with you at: +1 (503) 298-4300 (4:00 AM – 4:00 PM Pacific Standard Time, Monday to Friday). Alternatively, you can fill out our contact form or reach any of our lounges for faster assistance. Happy biddin'!
Latest posts by AutoBidMaster Staff Writer
(see all)