Extreme heat brings rule changes when it comes to comfortable driving. In this case, following some simple points may be useful because it allows you to avoid unpleasant moments on the road. AutoBidMaster is here to provide you with advice concerning operating and servicing a car during the hot season.
If we talk about driving tips, we usually tend to mean pieces of information for unaccustomed drivers. At the same time, experienced ones may also add to their knowledge and refresh it. In our article, we have presented tips for driving in extreme heat that will be useful for every car owner.
Along with that, we at AutoBidMaster are delighted to offer a simple and comfortable platform for choosing a vehicle with minor damage and at a low price. We encourage you to look over the live auctions and select a car that meets your requirements.
Technical Aspects of Driving in Extreme Heat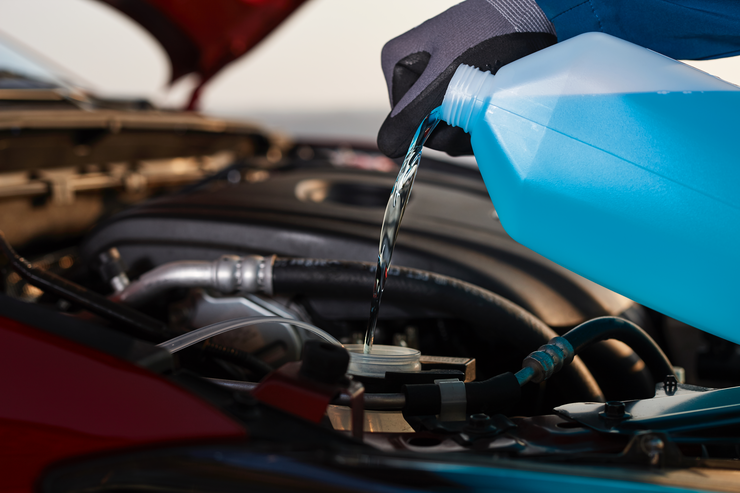 Preparing your vehicle for the road during the hot season plays a vital role. It means paying attention to the most vulnerable car parts, for example, tires, batteries, technical fluids, and so on. Let's review the key points to consider here.
If we speak about extreme heat, make sure that you have enough coolant. If not, you could face an overheated engine while driving. Don't forget to regularly examine other fluids such as motor oil, power steering, brake, transmission fluids, and windshield washer. It is also important to check whether your car's engine is lubricated enough. Motor oil tends to thin out when driving in extreme heat. There is a risk of the engine breaking if it has a low level of grease.
High temperature causes your tires to expand. In this case, you have an increased explosion risk. That is why we recommend drivers keeping an eye on their car wheels. It is possible to check tire pressure every time you visit a gas station. If you have a personal tire pressure gauge, the procedure becomes even easier.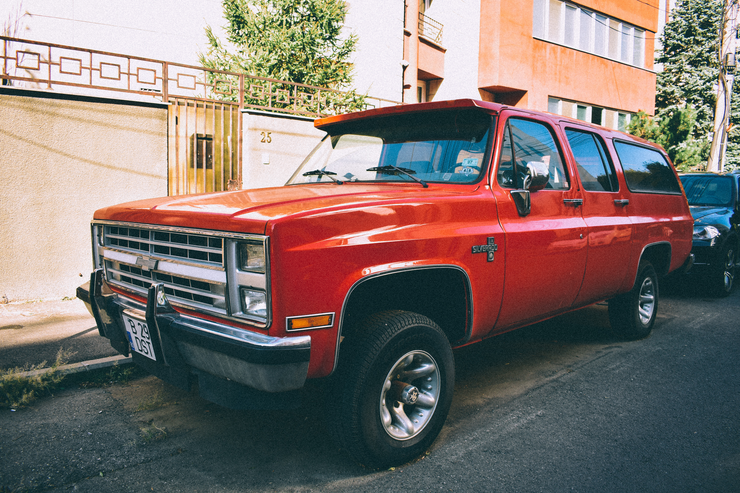 To keep your car cool inside and under the hood, test the air conditioning. It is responsible for eliminating heat and humidity from the automobile. Thus, the air conditioning system emits cold, dry air. If it is broken, you have a risk of overheating.
If we speak about car batteries, they tend to have their capacity reduced under the extreme temperature influence. It may cause car damage or explosions because of the storage cell fluid vaporizing, spikes and fires igniting. That's why it is dangerous to use old vehicle batteries, especially in hot seasons. Good advice here is to test your accumulator before extreme heat comes and replace it if needed.
Organizational Aspects of Driving in Extreme Heat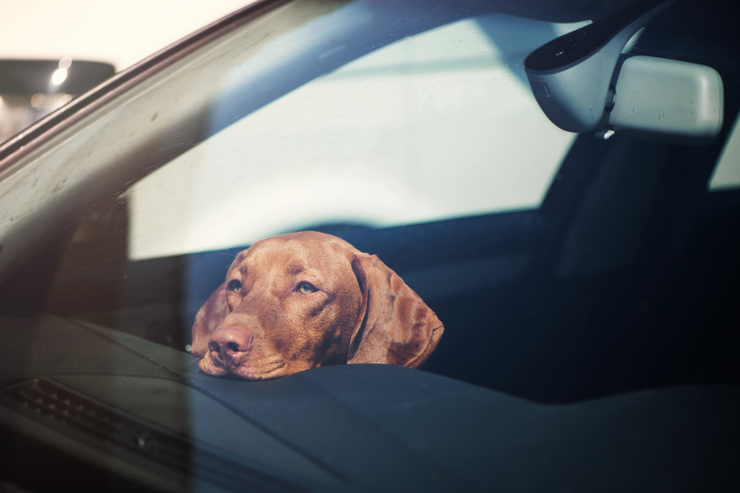 Not only the technical condition of a car plays a role in driving during the hot season. The following paragraphs contain information about some health concerns and other organizational aspects any vehicle owner should remember.
It is vital to keep in mind chronic diseases and health conditions that can be threatening for a driver himself and other road users. It includes eye problems, issues with the vestibular apparatus, high blood pressure, diabetes, heart diseases, and so on. Aside from that, some people may face heat-related consequences such as dehydration, dizziness, headache, nausea, and fatigue. Always discuss with your doctor whether you have any driving restrictions and how you can avoid some unpleasant moments on the road if you have health problems.
Hydration is closely linked to a person's well-being, especially during the hot season. Don't ignore it in your everyday life. Try to pay even more attention to your pets while driving with them. Animals are extremely sensitive to heat. Avoid locking them inside your car unattended during the hot season. As a strong example, we decided to provide the following data: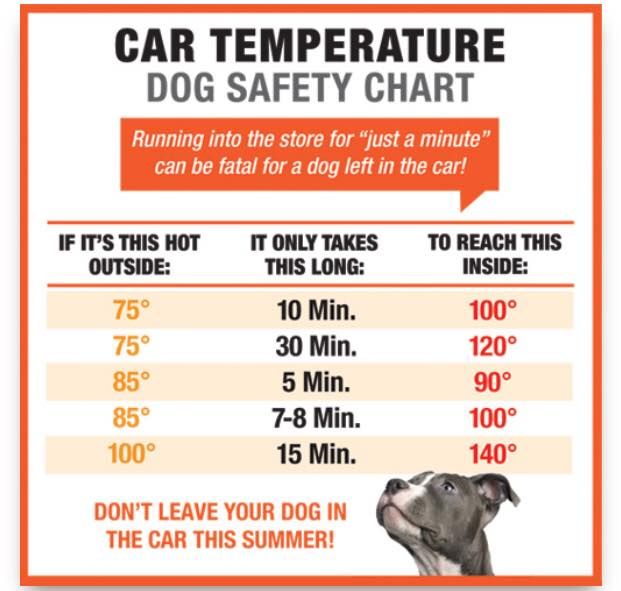 If possible, plot your routes through highways. They are better serviced and equipped for driving in extreme heat. Additionally, it allows you to save car tires and decrease fuel consumption if we talk about the economy mode of a vehicle that is easier to reach on highways.
What to Do If My Car Starts Overheating?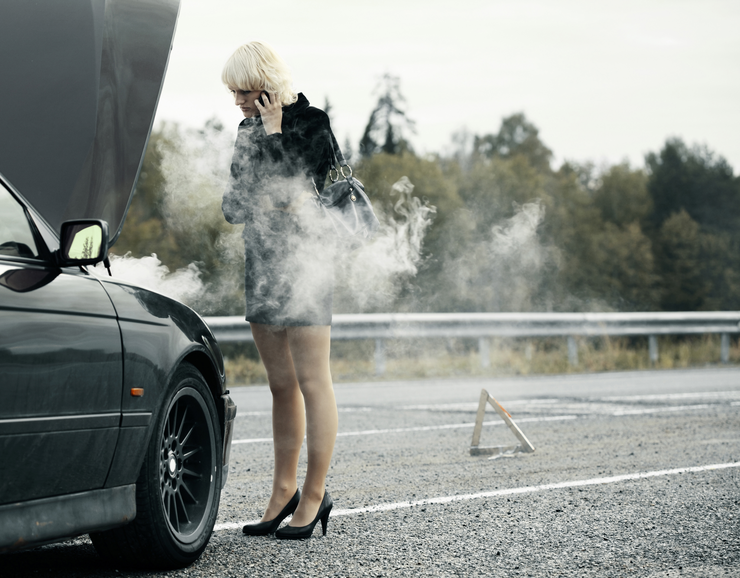 If you notice on your dashboard that the vehicle's temperature indicator is rising above half of the scale, it is better to let the engine cool down. To do this, we recommend turning off the air conditioning system and turning on the heater. It will unload the engine. Try to pull over safely and avoid threatening other road users. Wait until the car's engine gets cool. Only after that you can add water or coolant to help the vehicle work properly. You would need roadside assistance services if you noticed smoke, a strong burned scent, or steam appearing under the hood. In this case, it is better to get away from your vehicle and call for help.
Concluding Words
Driving in extreme heat may be quite hard. To minimize the possibility of unpleasant moments on the road, there are some useful tips we provided in the article. They concern not only the technical condition of a car but also the driver's health and some organizational aspects. We hope you have received coherent and useful tips here that let you refresh your driving knowledge.
We also invite you to visit our website and look over the car auctions. AutoBidMaster always has the best vehicle offers at a low price. We encourage you to register on our auction platform, upload a copy of your government-issued ID or passport, place a security deposit, and start bidding. Upgrade your membership to have unlimited opportunities. You can contact us online anytime or make a telephone call at: +1 (503) 298-4300 (4:00 AM–4:00 PM PST, weekdays).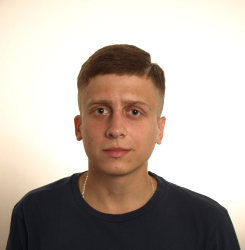 Latest posts by Vitalii Movchan
(see all)