On June 23rd, the AutoBidMaster Copart lounge in El Salvador had its first national conference. Just over a month later, we are looking back at what made it such a major success. To do so, we interviewed several key players.
The head of the El Salvador Lounge, Rodrigo, set the conference in motion and was the head of the entire event. Rodrigo was also a keynote speaker, but beyond that, he worked on many tasks, including creating a schedule for the event, finding the venue, managing the budget, assigning tasks to the other speakers, managing social media and invitations, approving designs, and much more.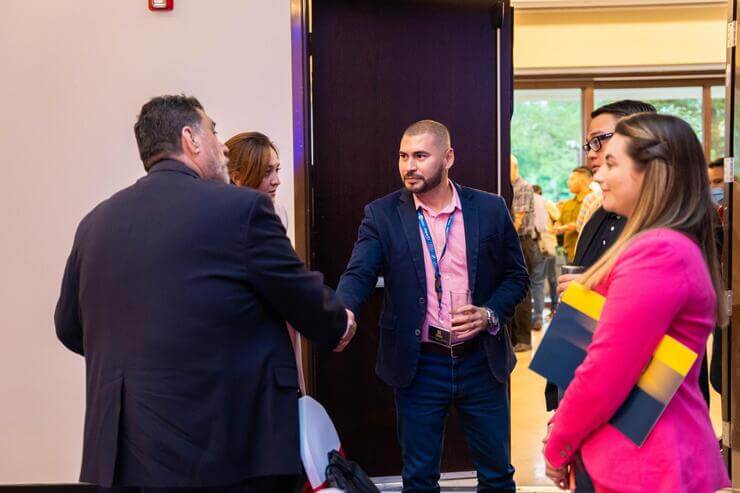 Sounds like a lot of work, right? It was. There were, in fact, very many people who worked hard on this event. Everyone from the El Salvador lounge to the US home office helped prepare for this event.
The marketing manager of the El Salvador lounge organized and created logistics and designs for the event. She also contacted suppliers for advertising, media, hotel, food and beverage, translators, welcome kits, and more. Without her daily diligence, the conference would not have had everything it needed.
The Portland home office was in attendance of the event too, with our COO and Director of Buyer Services representing and yes, presenting as keynote speakers.
Meeting Colleagues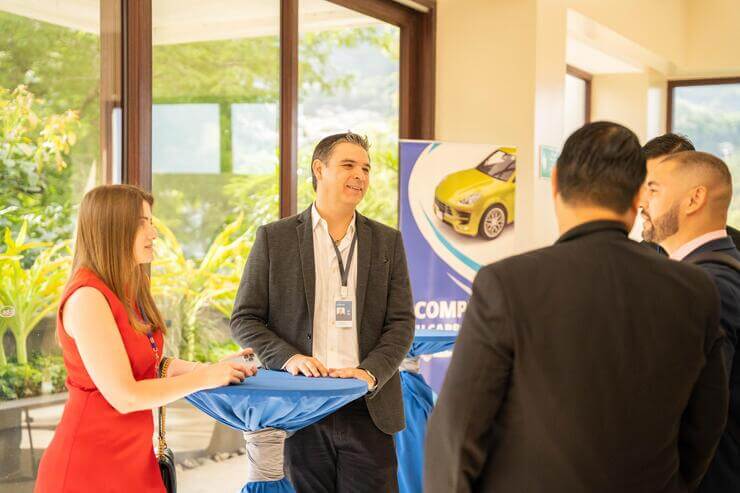 For some, this event represented a first-time coming face-to-face. In a post-lockdown world, meeting co-workers, current and new customers is an exciting moment to be had. During our interview, Rodrigo praised all his coworkers over and over. He went on to say, "I was impressed and amazed by my colleagues. Everyone knew their role within the event. Also, I felt proud for the keynote speakers, it is not easy to speak in front of an audience, and they did it so well." And when asked about the home office team, who traveled down to support the event, he said, "They have great personality! They are always willing to help and work hand in hand. They know everything about the industry and have a desire to learn and become the best."
Director of Buyer Services, Tabitha, told us how impressed she was with everything she saw on her trip, especially the lounge itself. "WOW, it's bright and full of life. Everyone there is very humble, they strive to work hard, have a heart of gold and like to have fun."
The Event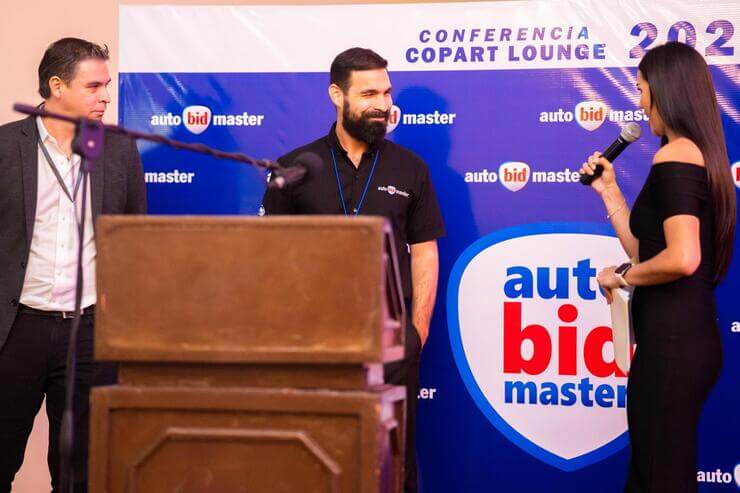 Nearly 300 people registered for the conference with almost 100 attending and several hundred watching the FB stream. Our guests represented the following: buyers, resellers, car importers, shipping companies, GT partners, and members of the AIVES union.
Feedback is key, and all the feedback we have received from customers, speakers, and employees has been positive. Each member of our team told us how exciting the meet and greet was. That seeing everyone happily interacting, taking photos together, talking business and more, was their favorite moment. Many visitors listed the meet and greet as one of their favorite moments too. The head of the El Salvador Lounge, Rodrigo said, "During this part, many guests talked to the AutoBidMaster staff about their needs, which vary considerably. It was very satisfying to hear from the guests that everything was good and interesting."
Tabitha felt a deep sense of accomplishment speaking at the event and was deeply honored. "It was exciting to represent the home office. The attendees were interested in interacting afterward and very friendly and excited to hear about our services."
How did the attendees feel? "Well, we heard a lot of how they liked the way in which the subject matter was approached for people who did not know much about the import of vehicles," Marketing manager, Blanqui said, "They really liked the food too."
The Results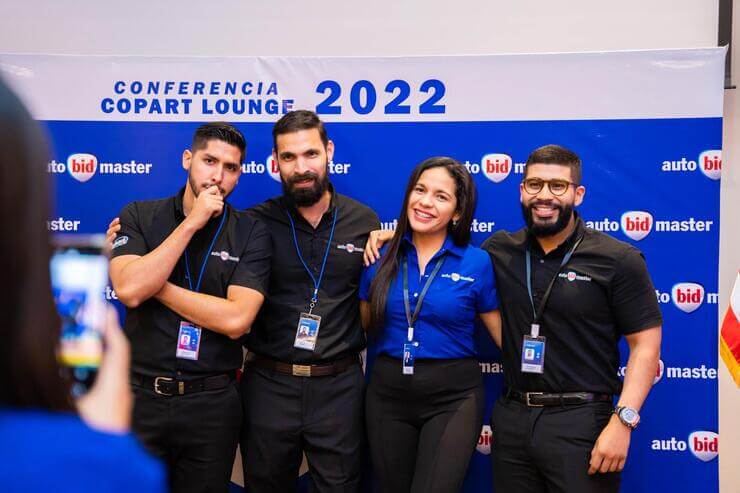 Brand recognition has increased, and so has walk-in traffic for the El Salvador lounge. Why wouldn't it? Now everyone knows how friendly everyone there is. Not only were we, the AutoBidMaster team, able to inform people of what we do and how we do it, but we also learned a lot from the guests. Most importantly, how to improve our events in the future. For example, we now know that there is a great deal of misinformation about importing cars swirling around. This is a topic we can educate people better on and will address more deeply. We also learned to schedule our future events after work hours and do a more comprehensive sound check. 😊
In Conclusion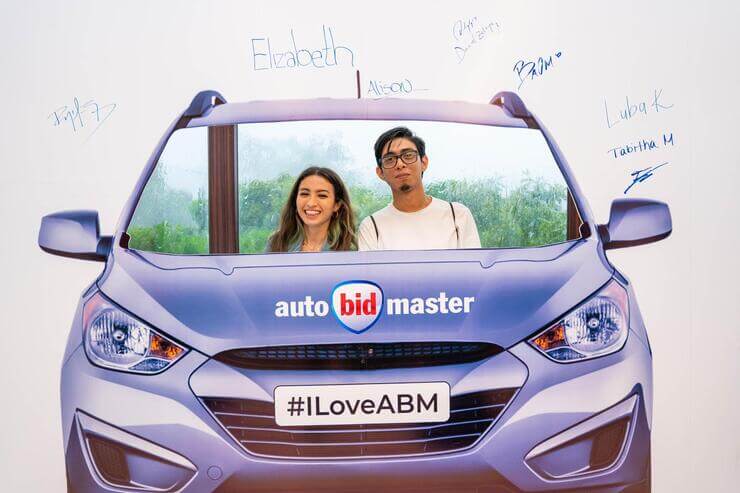 This conference awarded all participants an incredible exchange of experience and the ability to set up professional contacts. AutoBidMaster teammates around the globe came together and created an amazing event that was helpful to all who attended. That spells success for us.
We want to thank our El Salvador Lounge as well as our Sales, Marketing, and Design teams for making this conference great.
Don't miss our updates and see you all next year!
Latest posts by AutoBidMaster Editor
(see all)