Welcome to the August 2023 edition of the automotive news digest by AutoBidMaster. In this month's summary, we dig deep into the dynamic and hot automotive world, covering the most notable changes, trends, and innovations that have taken place in the industry. Our August digest gives a thorough picture of the ever-changing automotive landscape. Join us as we outline the most recent changes and insights that are influencing the world of vehicles.
With more than 300,000 used and salvage vehicles available in our inventory, AutoBidMaster is a featured online auto auction platform that offers a list of perks for its bidders. So, don't waste a minute—register on our website, run through the auction lots, and bid on your next desired car, SUV, motorcycle, ATV, jet ski, boat, and much more!
Nissan Is Retiring One of Its Flagship Models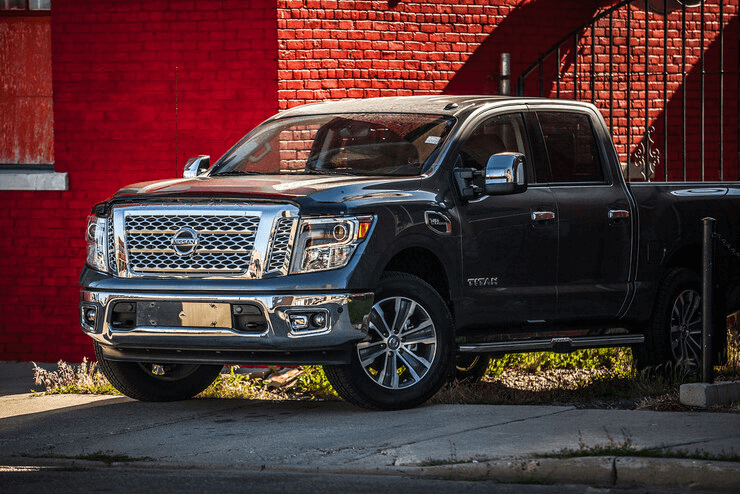 As reported by the brand's press service, the Japanese automaker will end production of the Titan pickup truck model. The Nissan Titan presently tops Nissan's truck portfolio in the United States, but low sales have been reported. The vehicle didn't enter the top 15 of best-sellers in its category the previous year. As a result, the manufacture of the Nissan Titan is scheduled to be halted in the summer of next year, as it was announced recently.
Instead, the Japanese manufacturer is going to launch two electric vehicles on the automotive market, the details of which remain unknown. At the same time, Nissan already revealed an electric version of the smaller Frontier pickup truck. It might be one of the new vehicles that is considered to replace the Titan model.
Check out what used Nissan models are available for bidding at our auctions and how affordable they are!
A Driverless Shuttle Was Launched in San Francisco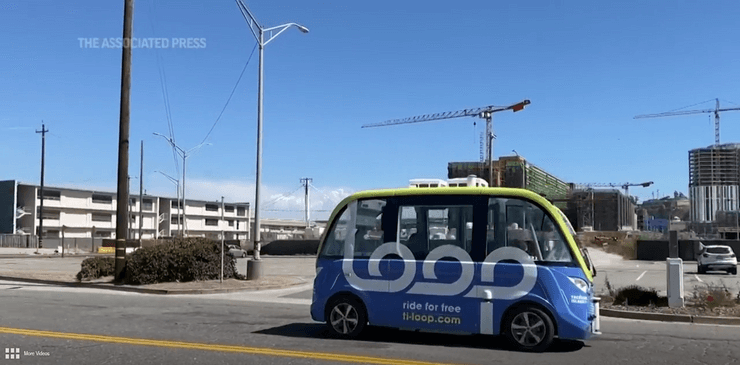 The successful debut of a free bus linking residential neighborhoods with stores and community centers has occurred. According to the Associated Press, these autonomous vehicles can drive independently and on predefined city routes. The pilot project is being carried out due to a funding program designed to investigate the feasibility of putting autonomous cars on public transportation.
A bus of this type may transport up to ten passengers and run daily every 20 minutes from 9 a.m. to 6 p.m. The presence of a driver who can take control of the bus at any time is a crucial element in ensuring safety at the beginning of the implementation of such autonomous technologies.
A Huge Cemetery of New Electric Cars Was Discovered in China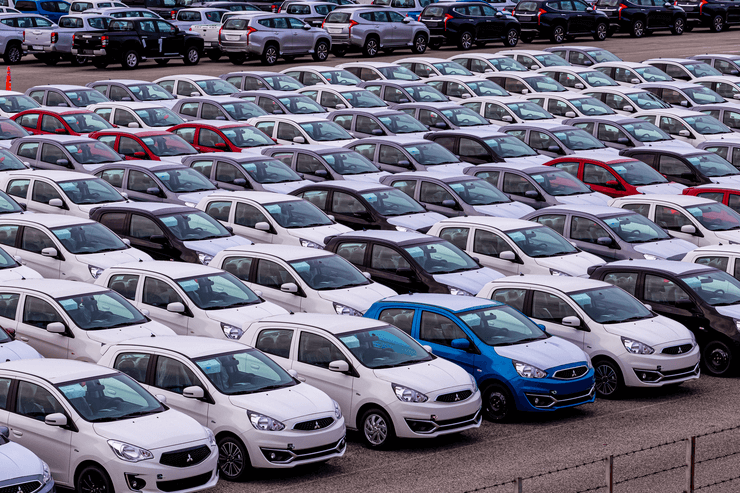 In China, eyewitnesses captured on video a massive yard with new but abandoned electric vehicles in one of Hangzhou's neighborhoods. The activists noted recently-manufactured automobiles from the Geely, Neta, and BYD brands there.
Imagine that there are thousands of brand-new vehicles accumulated! Of course, their bodies are covered in dust from being out in the open for so long. At the same time, the interiors of EVs are flawless, even with factory film covering them.
The reason such things happen is simple. Many Chinese automakers don't analyze demand. Instead, they just carry out their predefined manufacturing plans. That's why an enormous number of new automobiles are deserted in such a way. In addition, Chinese automakers frequently raise the number of new cars manufactured in order to gain more loyal taxation conditions. But is the game worth it?
We at AutoBidMaster are on a mission to give pre-owned vehicles a second life and save the environment. For a fraction of the price, you can find a well-maintained car for sale at our auctions. So, join the community of passionate motorists and test your luck by bidding here with us!
Bonus: Experts Named the Most Popular Models Among Car Thieves in 2022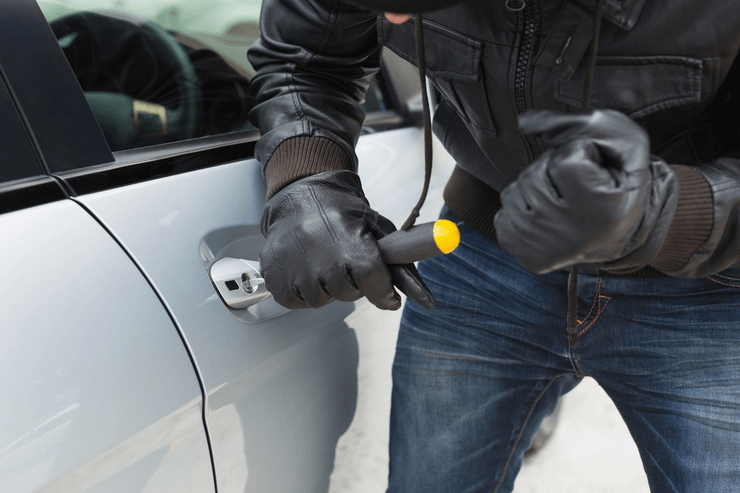 According to the findings of a National Insurance Crime Bureau survey, full-size pickup trucks were the most stolen vehicles in the United States last year. Furthermore, it is estimated that one car was illegally obtained in the United States every 32 seconds in 2022!
Pickup trucks accounted for more than a quarter of all automobile thefts in the USA during that time period. The ones from Chevrolet quickly became the most frequently stolen, with 49,903 cars lost by their owners. Ford pickup trucks follow the list with 48,175 cases of theft. The Honda Civic and Honda Accord are the next most popular models among auto thieves, with 27,113 and 27,089 stolen vehicles in 2022, respectively.
To keep peace of mind, car owners should be aware of how they can protect their vehicles from theft. As the most obvious point, locking a car and never keeping it running or idle when you're not around are a must. Also, don't keep your valuables and documents in highly visible areas, instead keep them locked safely in the glove compartment. When parking, be observant. Check out whether the parking area is protected and well-lit. Speaking of additional gadgets that may help you avoid car theft, buy an immobilizer, anti-theft alarm system, or steering wheel locker. These steps will ensure your vehicle is safe.
Also Read: How To Protect A Vehicle From Theft and Deter Car Thieves?
Get your powerful and affordable pickup truck or sedan with the AutoBidMaster online car auctions and hit the road confidently, saving your money with us!
Summing Up
August was full of captivating events and changes in the automotive industry. To keep its community up-to-date, we have summarized the most interesting insights the last month of summer brought. Stay tuned to AutoBidMaster as we continue to offer you the most recent developments, trends, and breakthroughs that will propel us forward. Thank you for coming along on this wonderful adventure of discovery and growth with us!
To get all the benefits we offer to car enthusiasts, register on our car auction platform, upload to the system a copy of your government-issued ID or passport, place a security deposit, and bid on your desired vehicle! You're free to contact us online if there are any questions concerning car auctions, or call us at: +1 (503) 298-4300 (4:00 AM–4:00 PM PST, weekdays).
We are on a mission to help our customers give a second life to used cars by simplifying auto auctions for all. – AutoBidMaster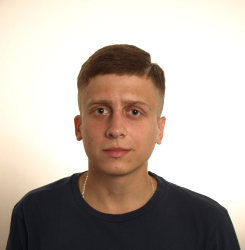 Latest posts by Vitalii Movchan
(see all)