Off-roading has already turned into a lifestyle for many petrolheads. Such a hobby allures car addicts and adrenaline junkies. The first can explore their possibilities, while the second can enjoy beautiful landscapes and cars pushed to the limit. It's not for everyone, but nothing should stop you if you want to get into it. However, you can't go for it without preparation. This blog is dedicated to newcomers who set their minds on off-roading with little or no experience at all. Here's the ultimate beginner's guide to off-roading.
What Kind Of Off-Roading Is Right For You?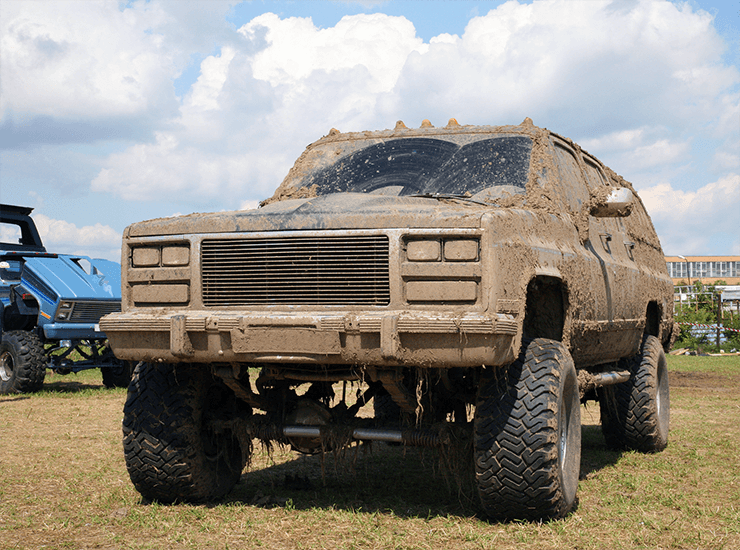 First and foremost, you'll have to decide which kind of off-roading is for you. There are several ones, namely:
trailing,
overlanding,
going through sands and sand racing,
mudding,
and rock crawling.
Trailing and overlanding seem easiest for beginners since both can be done without aftermarket modifications. Mudding and rock crawling may require specific improvements like axle articulation and better capability from your 4WD vehicle. Yes, we recommend opting for a 4WD car because they've proven unbeatable off the beaten path. If you haven't learned about this drivetrain yet, you can address this article for more information.
Know Your Limits and Those of Your Off-Roader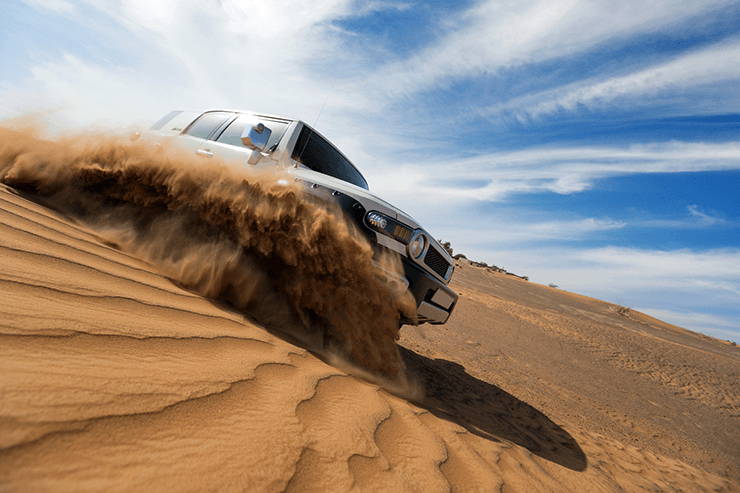 We bet you won't like getting into a sticky situation, or worse, ending up stranded in a ditch. Nonetheless, such pitfalls can occur. The main reason behind them lies in under or overestimating your potential. Those keen on off-roading suggest starting from zero and working your way up the 'ladder'. Make sure to know what your vehicle is capable of. Take a close look at the owner's manual or listen to fellow colleagues. Never put yourself at risk with an improper evaluation of what you and your car can do.
Never Go Off-Roading Alone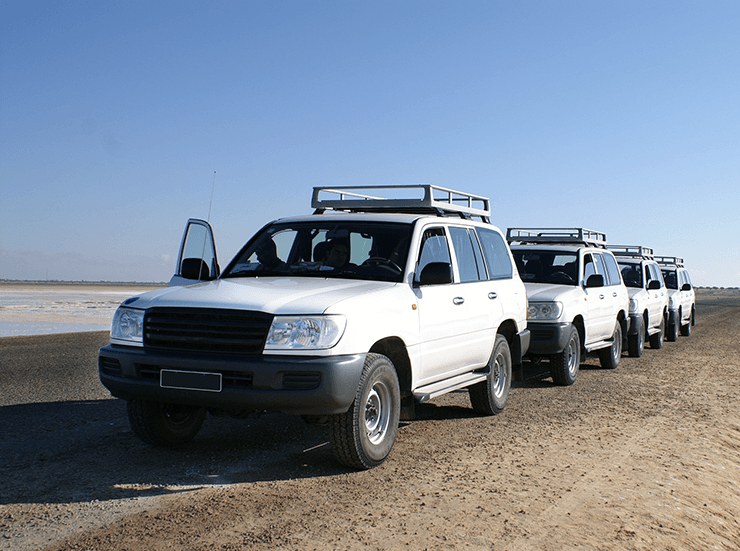 No one will be there to help you get out of a muddy area if you go alone. Sounds scary, right? We agree it does. That's why an essential thing in our beginner's guide to off-roading is to find someone who'll go with you. A good resource can be informational forums or Facebook groups.
Having a fellow enthusiast present can allow you to share your passion, learn some 'off-roading tricks' from them and speculate over must-knows. Join a community and engage with other car enthusiasts, make new friends, and enjoy new roads untraveled.
Take The Necessary Stuff With You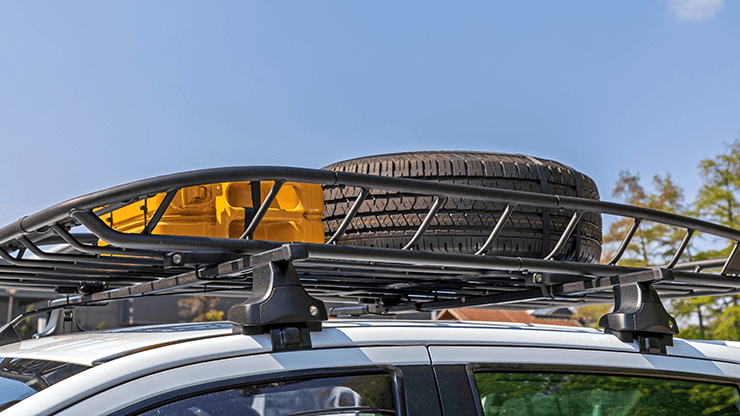 Being prepared when you go off-roading is a must. Take these things from the list below to help you be ready for anything that may happen:
extra water (for your radiator),
a high lift jack along with an instrument kit to change a spare tire,
toilet paper (no kidding),
an air compressor (to deflate or inflate your tires),
a first aid kit,
a tow rope (study where the tow eyelets are located in advance),
fire extinguishers,
a shovel or a spade,
and good humor along with courage will do.
However, this list isn't limited to just these items. You can ask your acquaintances and fellow motorists from topical forums to get more accurate information regarding the particular location and type of vehicle. We bet the off-roading communities are incredibly welcoming.
Start Light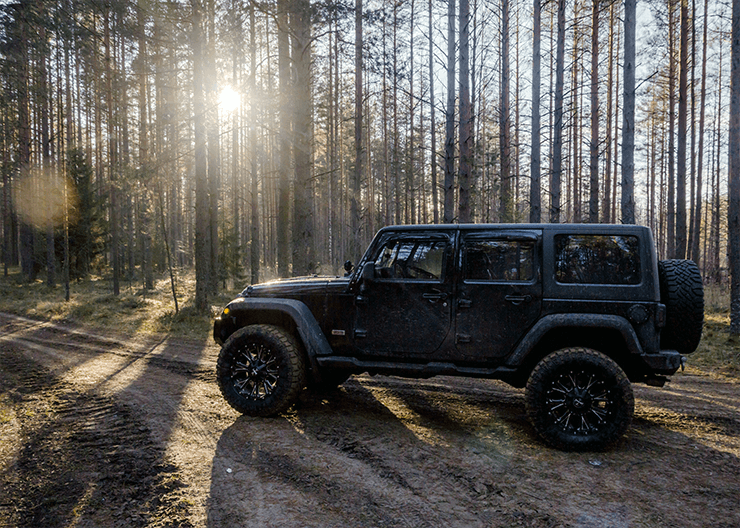 As we've mentioned above, you have to skill up and climb that ladder from newcomer to devotee and 'seasoned' off-roading enthusiast. Never take on something too complicated for the beginning. Take a trail on fire roads or at the closest off-road park. Practicing shouldn't be scary, either. Level your skill up with somebody who shares your hobby, like Jeep Wrangler guys from the nearest area. Don't forget to take care of the litter left after your off-roading.
Practice, Practice, Practice
Regular practice contributes to quick progress. We don't say that you have to spend the whole week off-roading, but take your 4×4 ride for a spin when you get the chance. Getting out of the city on weekends is a kind of getaway we'd recommend experiencing.
Consider Modifications Which You Need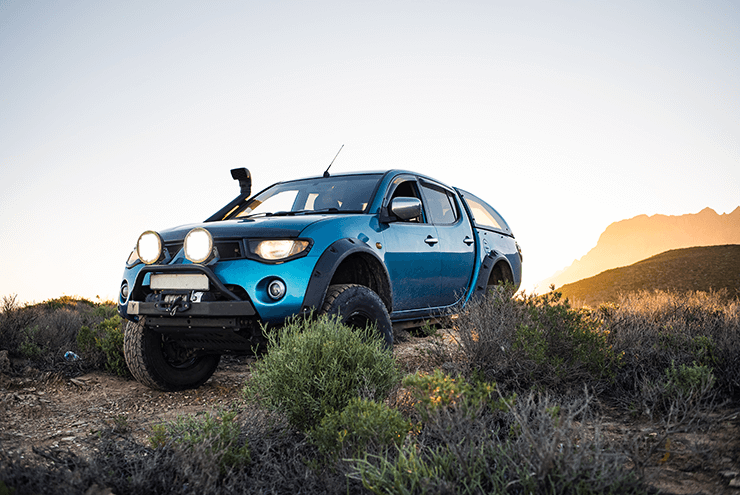 Are you in need of bigger tires? Or, maybe, strengthened shock absorbers? Is a lift kit being discussed during your lunches? Those are questions only you can answer. Plan a budget for your project off-roader if you've set your mind on some aftermarket parts and think ahead of the modification itself. First off, ask yourself: 'why do I need it?'. Only then ask something like, 'how can I get it?'
Find The Right Car For Off-Roading on AutoBidMaster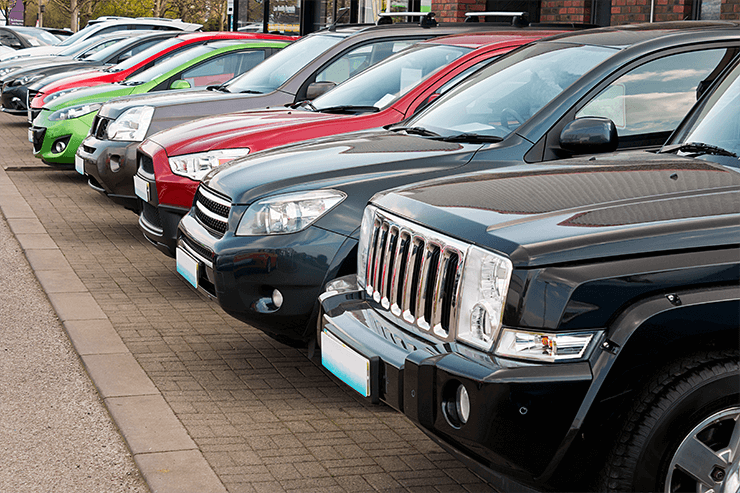 Off-roading is a great way to push yourself and your car beyond its potential. Keep in mind the thousands of acres to explore scattered all across the USA. Following this beginner's guide to off-roading will help you try something new confidently.
At AutoBidMaster, we can help you find a perfect car for off-roading. Register with us to bid on vehicles and win your 4×4 at a bargain. Rest assured, you can find hundreds of decent off-roaders under 25 grand.
Upload a copy of your government-issued ID, place a security deposit, and choose the suitable membership to start. Our team will tell you everything about the auction, bidding, and shipping. We're ready to hear your questions at: +1 (503) 298-4300 (6:00 AM – 4:00 PM Pacific Standard Time, Monday through Friday).
Latest posts by AutoBidMaster Staff Writer
(see all)