We are witnessing a tremendous shift toward the #usedcar market. The SUV segment isn't shrinking, either. These practical machines are the go-to solutions for everybody who wants to experience all the pros of a heightened seating position and sturdier suspensions. While SUVs come in all shapes and sizes, only several mammoths will cut the mustard for carrying seven or even eight passengers. They can tow, haul, and take all your gear without sacrificing comfort. In this blog, we're reviewing the best used 7-seater SUVs you can come across at our automobile auctions.
Audi Q7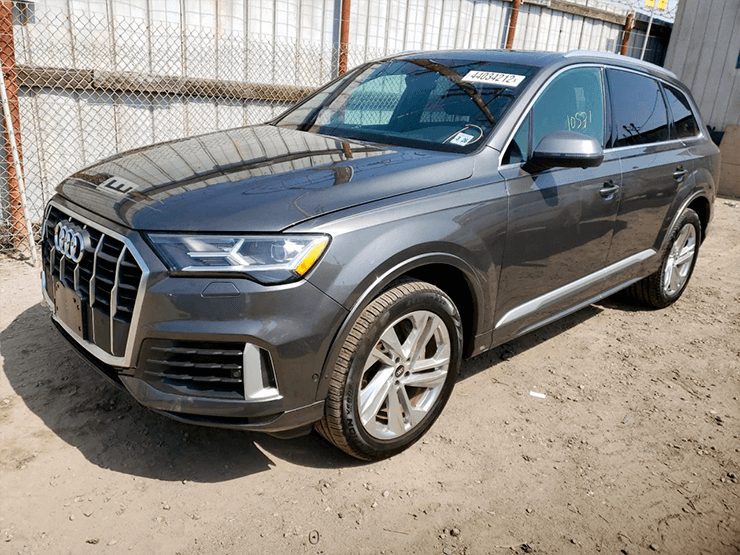 This is an all-season hauler with the admired quattro all-wheel-drive. The Audi Q7 is among the best 7-seater luxury SUVs you can buy. We'd like to highlight its exceptional interior quality, zippy TFSI engines, and h-u-g-e space within the cabin. Advanced air suspension is available, as well as a towing package. The Q7 can tow 7,700 lbs on any terrain equipped with one. A premium Bang and Olufsen® audio will help you enjoy your favorite songs or podcasts en route. If you're into luxury SUVs, this model will catch your attention.
BMW X7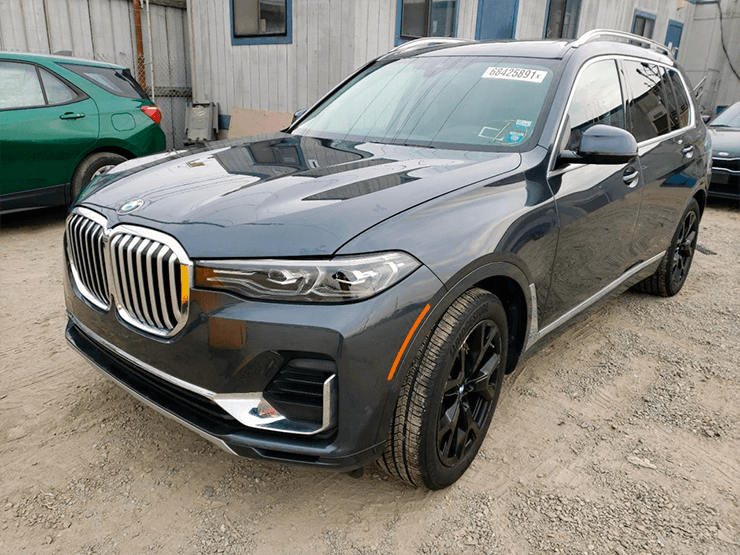 BMW has been very late with their answer to the Mercedes-Benz GLS and the mentioned above Audi Q7. Indeed, this behemoth is a top-rated 7-passenger luxury SUV, offering pure refinement inside and out. In addition to it, the Bavarian manufacturer offers either V6 or V8 engines. They have enough zest to push this nearly 3-ton SUV to 62 mph in a blink of an eye. The BMW X7 can reach 62 mph from 4.7 to 7 seconds, depending on the trim. Many pretty valuable features like a bird's-eye view on the car to ease your parking and an intelligent all-wheel-drive are ready for the X7. AutoBidMaster team is sure that you will be satisfied by its plush ride.
Dodge Durango
The only American car on this list of the best used 7-seater SUVs is the Dodge Durango. Look no further if you're often on the go with your family. It will be up to any task when it comes to transporting a lot of people and their stuff. Interestingly, this sturdy SUV has one of the most incredible tow capacities in the class: up to 8,700 lbs. An optional third row is spacious enough to accommodate two adults and offers generous legroom. However, true generosity is hidden under the hood. The manufacturer offers four engine options for the Durango: a 3.6L V6, a 5.7L HEMI V8 for R/T, a 6.4L HEMI V8 for SRT, and a 6.2L HEMI V8 for mind-blowing Hellcat trims. The Dodge Durango SRT Hellcat is the most powerful 7-seater SUV in the world, churning out 707 horsepower. Do you like to get a hauler that isn't like anything else?
Honda Pilot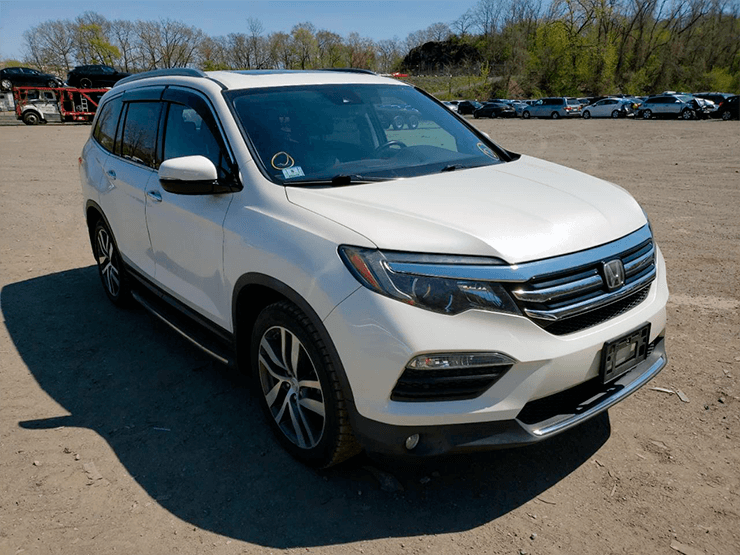 In AutoBidMaster's opinion, the Honda Pilot is the most reliable 7-seater. This one continues to be the favored choice of thousands of Americans seeking the family haulers. It is motivated by a 3.5L V6 with 280 horsepower and can have from 6 to 8 seats, depending on a client's preference. Its user-friendly infotainment with smartphone compatibility and different gizmos for rear passengers will help your fellows fight boredom on the road. Nevertheless, this Honda has sacrificed some of its potential for towing, so you won't be able to pull more than 5,000 lbs.
Kia Sorento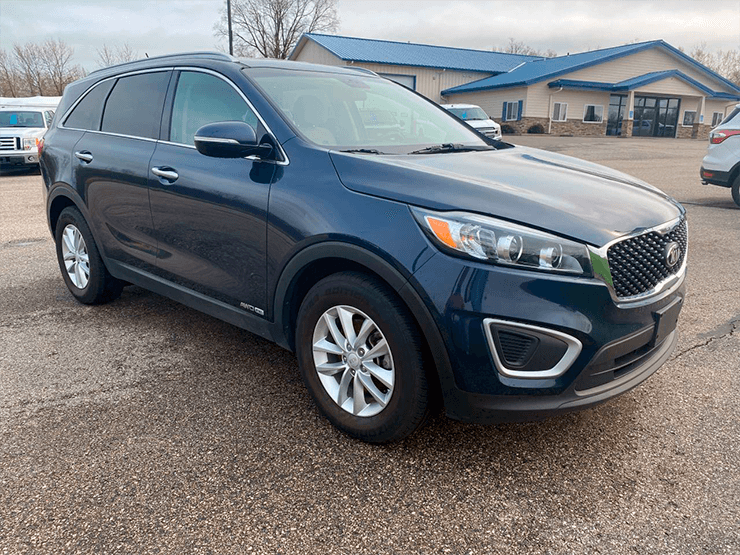 Korean manufacturers have taken a serious step ahead. They are fighting for the consumers' wallets with technologically advanced and stylish vehicles. The Kia Sorento is one of the most affordable 7-seater SUVs on the market. It has a spacious cabin (though a tad tidy third-row), plenty of safety aid for the driver and passengers, and offers decent fuel economy. The newest generation of the Korean third-row SUV gets up to 37 mpg combined, thanks to its hybrid powertrain. Older models may not be as efficient as the current ones, but they still offer excellent value.
Last Word
We have your back if you want a new family hauler with enhanced capabilities. Plenty of the best used 7-seater SUVs are waiting for you with huge discounts from their MSRP on AutoBidMaster. So does our professional support team, who are ready to navigate the waters for you. You can reach us at: +1 (503) 298-4300 (4:00 AM – 4:00 PM Pacific Standard Time, Monday to Friday) if something is unclear. Register, upload a copy of your government-issued ID, proceed with the refundable deposit, and you're almost ready. You will have to upgrade your membership to get unlimited access to live auctions. Happy bidding!
Latest posts by AutoBidMaster Staff Writer
(see all)