In 2023, the powersports business, including powersports insurance, will continue to experience a significant increase in popularity. The industry's growth is being driven by rising demand for off-road adventure tourism and leisure activities, as well as the top powersport vehicle manufacturers' efforts to match customer expectations. As a result, the powersports vehicle market is expected to rise from USD 37.96 billion in 2023 to USD 54.52 billion by 2030, Fortune Business Insight says. Guess what? We also contribute to its development!
On our online auction platform, you can find a great number of pre-owned powersports vehicles for sale. Offered there are well-maintained jet skis, dirt bikes, cheap used motorcycles, affordable all-terrain vehicles, and much more, providing access to over 300,000 vehicles in general. So, don't miss your adrenaline-fueled summer and check out the auction lots!
We at AutoBidMaster are convinced that powersport enthusiasts, along with choosing the best powersport vehicles, should also think about the most beneficial powersports insurance available. With the risks of powersports activities, having complete powersports coverage provides peace of mind as well as financial security. That's why we've decided to look at some points that reveal the best powersports insurance coverage to keep our great community informed.
What Is Powersports Insurance?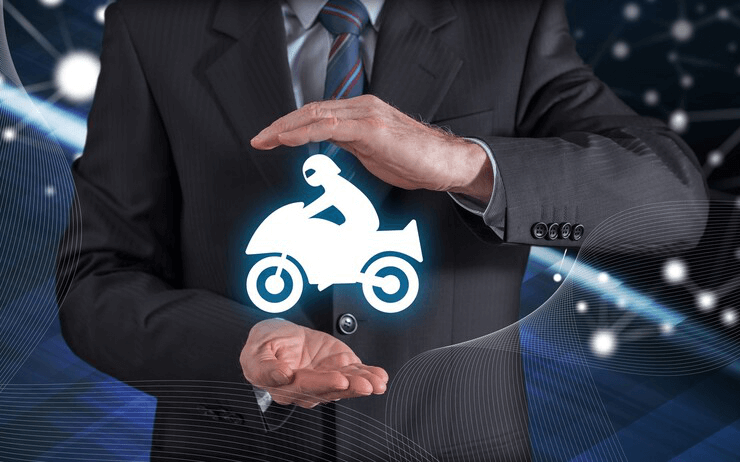 Powersports insurance is a special form of coverage that protects all types of powersports vehicles used for outdoor activities and sports, as well as their owners. You're eligible for the powersports insurance program if you have motorcycles, dirt bikes, ATVs (all-terrain vehicles), UTVs (utility terrain vehicles), personal watercraft such as jet skis, and even, snowmobiles. Powersports insurance is vital for vehicle owners because it protects them against financial responsibilities that may occur as a result of accidents, theft, or damage to their vehicles.
Powersports coverage often includes bodily injury and property damage liability coverage, which protects the owner in the event that they are held liable for causing harm to others or damage to someone else's property while operating their vehicle. It can help with medical expenses, legal fees, and property repair or replacement costs.
In addition, powersports insurance may include full compensation for non-collision accidents like theft, vandalism, fire, or natural disasters. This coverage guarantees that owners will be able to recover the value of their vehicle in the event of one of these disasters. Furthermore, many powersports insurance policies include collision coverage, which helps cover the expenses of repairing or replacing the covered vehicle in the event of an accident with another vehicle or object. This type of refund is especially useful in cases of expensive repairs or total losses.
Powersport vehicle owners should consider purchasing an insurance policy that is tailored to their needs and riding style. This special form of coverage provides not only financial security but also calm riding, allowing enthusiasts to completely enjoy their outdoor hobbies and sports while knowing they are insured against unforeseen occurrences.
What to Pay Attention to When Choosing Proper Powersports Insurance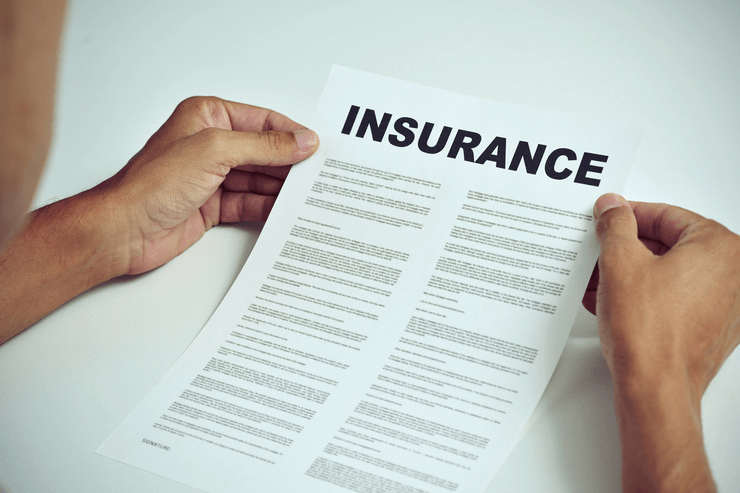 If you're searching for a powersports insurance program that will meet your needs, there are a few important points to take into account during the process. We recommend you analyze whether the following points are included in the coverage if you've decided on any particular policy:
Liability Coverage As a Basis
It's a key component of any powersports insurance program that allows for protecting the policyholder in cases where they're at fault in an accident that causes someone else to be harmed or causes damage to their property. If the injured party files a lawsuit, it can help pay for medical bills, property repairs, or legal fees. As a rule, accidents involving powersports vehicles result in severe injuries and significant damages, making liability coverage more crucial.
Collision Coverage
Here we have another important part of a powersports insurance program. This policy pays for the insured vehicle's repair or replacement if it is damaged in a collision with another vehicle or item. This coverage is especially significant because powersports vehicle repairs or replacements can be costly, and having this coverage guarantees that the policyholder doesn't shoulder the full financial burden in such cases.
Comprehensive Coverage
Aside from the mentioned points, check out whether powersports insurance has comprehensive coverage. It protects against losses caused by theft, vandalism, fire, or natural catastrophes like floods or storms.
Often, motorists find comprehensive coverage important because powersport vehicles are frequently parked outdoors or in locations where they might be readily targeted by criminals or damaged by natural conditions. As a result, comprehensive coverage pays for repairs or replacement if the vehicle is stolen or damaged as a result of these events.
Medical Expense Reimbursement
The best powersports insurance should also include medical costs coverage. It returns to the policyholder or their passengers the medical expenses caused as a result of an accident. Such insurance assists in covering expenses like hospital bills, doctor's fees, and even rehabilitation costs. This coverage is highly significant because it assures that the affected parties receive necessary medical treatment without financial burden.
Emergency Roadside Service
Finally, the best powersports insurance program should also cover emergency roadside assistance. As a rule, powersports vehicles are used in difficult conditions and on tracks that are remote from essential facilities such as hospitals and repair shops. It can lead to breakdowns or accidents far from help. A powersports insurance program with roadside support coverage ensures that motorsports enthusiasts can quickly receive aid and get back on the road.
If a powersports insurance program includes the points mentioned above, you can be sure of the coverage.
Companies That Provide the Best Powersports Insurance Coverage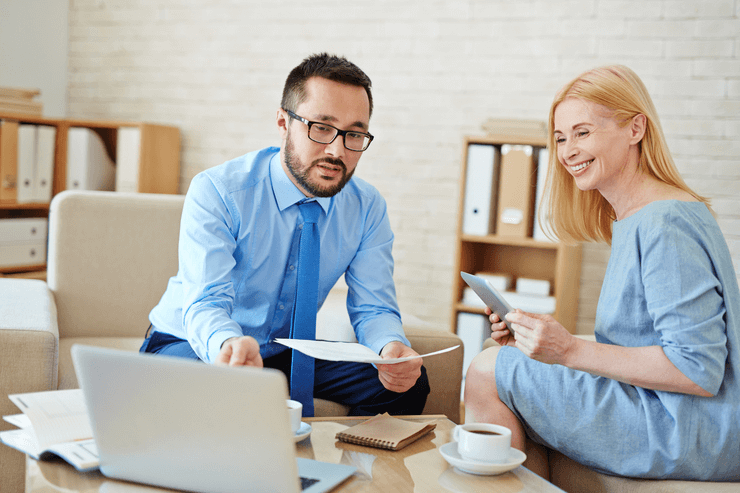 Now that we've defined what a proper powersports insurance program should include, let's take a look at some trusted and well-known companies available on the insurance services market.
GEICO
This powersports insurance company is recognized for its reasonable pricing and exceptional customer service. GEICO still remains a favorite choice among powersports enthusiasts. The company offers a variety of coverage options, allowing riders to tailor their budget to their needs. Furthermore, GEICO stands out with a quick and effective claims process as well as proactive customer care.
Speaking of their competitive coverage, the company offers such powersports insurance service options as accessories and collision coverage, emergency roadside assistance, and much more. You can protect the following powersports vehicle types: cruisers, sport bikes, touring and custom motorcycles, as well as mopeds. GEICO also offers a user-friendly app where you can manage your powersports insurance.
Progressive
This company has a solid reputation in the powersports insurance business thanks to its extensive network of agents that provide tailor-made care. Progressive provides motorcyclists with the safety they want by offering personalized coverage options for various powersports vehicles, including motorcycles, ATVs, personal watercraft, and snowmobiles. Their unique services, such as the deductible savings bank and total loss coverage, make them one of the finest powersports insurance providers with more than 27 million customers.
Allstate
This company is one of the market leaders in powersports insurance. Allstate provides a wide selection of coverage options for motorcycles, ATVs, UTVs, and other recreational vehicles. Their customized insurance allows riders to personalize their coverage in order to match their specific needs, including accident, comprehensive, theft, and accessory coverage.
Allstate's standard powersports insurance includes bodily injury, property damage, and medical liability coverages. However, you can always customize your powersports insurance program and get a personalized offer with discounts. So, Allstate is a prominent choice for powersports enthusiasts looking for quality and dependability due to their competitive pricing and exceptional customer service.
Summing Up
Owning a powersports vehicle allows you the ability to find action and adventure at every corner. However, it also comes with potential risks. It makes powersports insurance a necessary component for any owner in order to enjoy their recreational activities with peace of mind. So, if you're in love with powersports activities, then getting special insurance is a great idea. Powersports coverage plays a crucial role in protecting owners of these vehicles from financial burdens resulting from accidents, theft, or damage to their vehicles.
Are you in search of a great and affordable powersport vehicle? AutoBidMaster invites you to review this exciting inventory. With our help, you can bid on and win well-maintained motorcycles, ATVs, personal watercraft, and much more without spending a fortune. To join our community of happy customers, register here, upload a copy of your government-issued ID or passport, and place a security deposit. You are welcome to contact us online or call us at: +1 (503) 298-4300 (4:00 AM–4:00 PM PST, weekdays).
We are on a mission to help our customers give a second life to used cars by simplifying auto auctions for all. – AutoBidMaster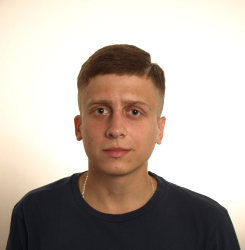 Latest posts by Vitalii Movchan
(see all)