While Thanksgiving brings us warm memories and emotions, we shouldn't forget about the winter season that begins in just a few days. At AutoBidMaster, we have a provocative question for you. Are you and your vehicle ready for winter? Winterizing your car is a must if you're residing in frigid areas. Even if you're not, it's a necessity to ensure the safety of your winter driving.
We've already talked about the best all-wheel-drive models to navigate the snow-covered streets confidently. Still, the most important aspects of getting your car winterized haven't been elaborated upon yet. Read on: we're talking about the ins and outs of winterizing your car along with the crucial points to keep your vehicle running in the time of frostbite.
Switch To Winter Tires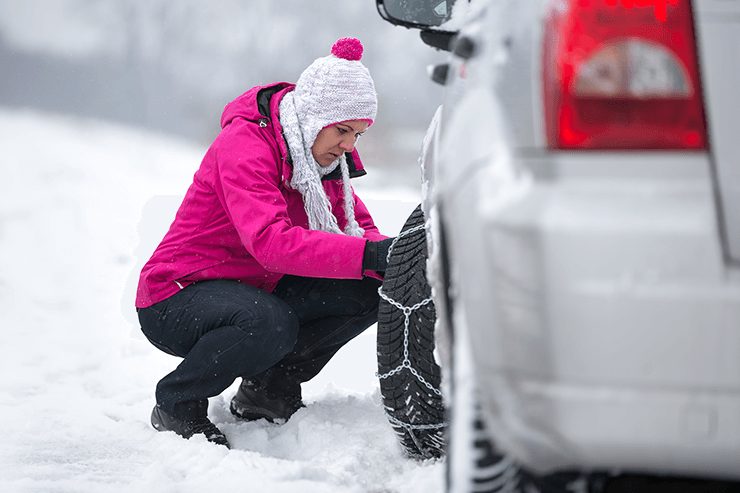 Don't put off the scheduled tire switch. Once the temperature drops, changing your tires will help you stay in control of the vehicle. Winter tires are designed to provide better traction on those sloshy surfaces. They're made of softer rubber which is more resistant to the challenges of winter driving. Utilizing your all-weather or, even worse, a summer set of tires may result in an accident, so don't put yourself and other motorists at risk.
Flush The Fluids To Be On The Safe Side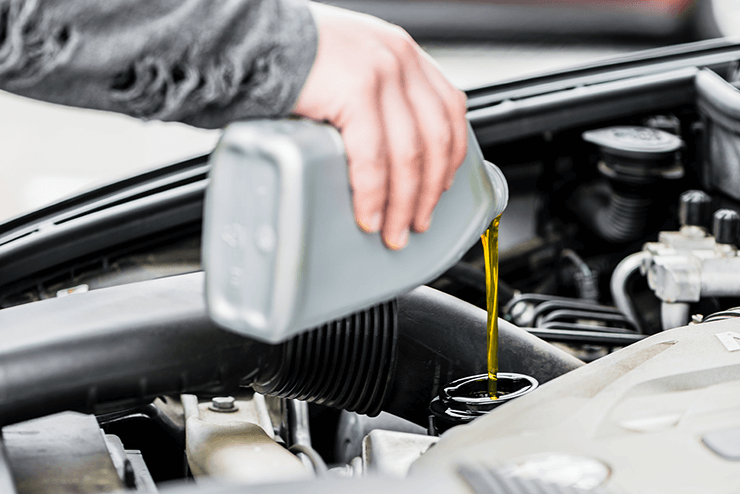 A definite must-follow point in winterizing your car is checking all the fluids. Your automobile will need a lot of washer fluid while you're commuting through unpleasant snowfalls and dirty slush. Don't forget to make sure the heating system works properly before you head off to that ugly sweater party.
The primary function of the coolant and thermostat is to lower the temperature at which water freezes. This is used to help the engine endure the severe weather. Address the owner's manual to find the manufacturer's recommendations on coolant and antifreeze-to-water ratios. Or arrange a visit to your mechanic and have it done for you before winter.
Ensure The Clear Visibility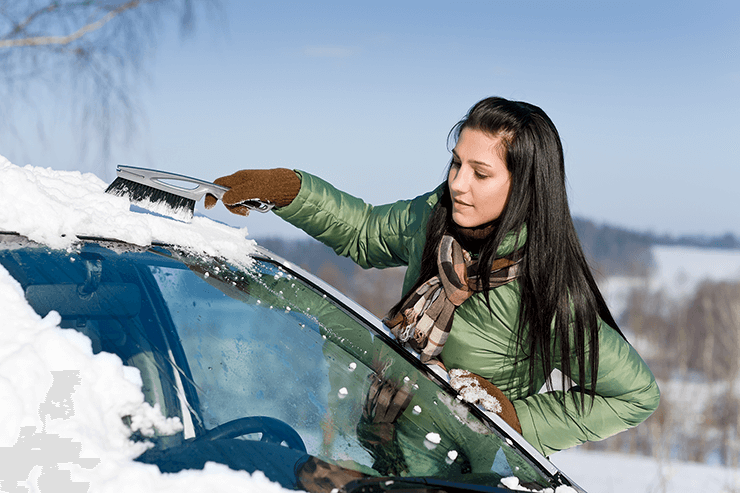 How will you drive your vehicle if your headlights are covered in ice? What about frozen windows? These issues may appear overnight in areas with severe climates. That's why it's always a superb idea to make sure nothing obstructs your visibility from each angle before heading off. Check your windows, wipers, headlights, taillights, and turn signals so you can see the road and other car enthusiasts can see you on the road.
First-aid Kit and A Few More Tools Will Be Handy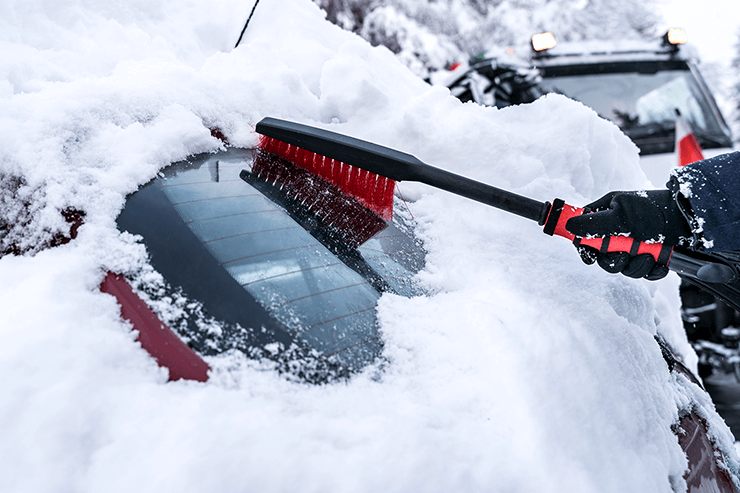 Winter is an unpredictable season. To prevent getting stranded and without the required tools, keep the following at hand:
a stuffed first-aid kit,
jumper cables,
winter clothes (boots, a jacket, and a hat),
non-perishable snacks,
a flashlight,
car tool kit,
a bottle of washer fluid and an extra antifreeze,
a shovel,
an ice scraper or brush,
a door locks defroster,
and some matches.
It's best to store all this stuff in your trunk. Better safe than sorry, right?
Keep An Eye on the Battery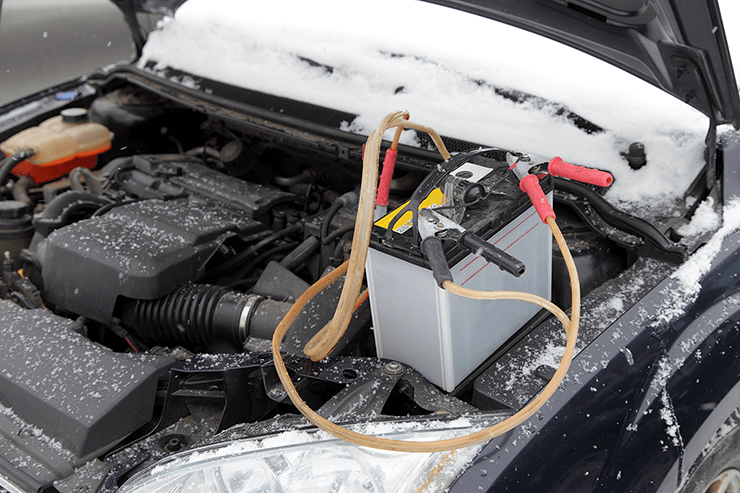 Turning a car over in a cold season requires more power from your battery. The liquid inside it may fall victim to cold and thus let you down unexpectedly. Make sure your battery keeps working correctly. Test and recharge it if necessary. Don't forget about a pair of gloves to jump-start your car or give a boost to someone in need (if you have appropriate skills).
Final Thoughts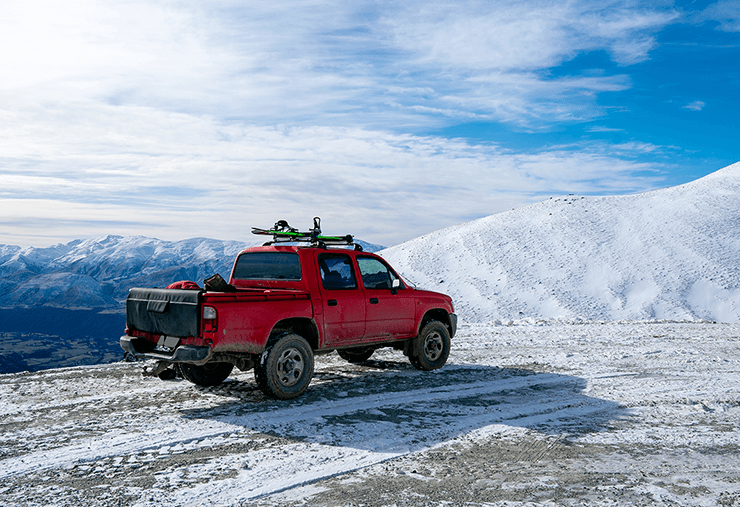 Winterizing your car isn't a cure-all against harsh weather conditions. However, making sure you have everything from the list above can significantly reduce your risks during winter driving. If you're still on the market and looking for a car that will cope with heavy snow, slush, mud and dirt, we offer thousands of variants for you to choose from. Sign up, upload your government-issued ID, make sure to place a refundable security deposit, and pick the suitable membership to be ready to bid. Don't forget to grab a limited-time discount on Advanced and Premium memberships. Only today, on Thanksgiving, you can get your membership with a 30% off! Just enter the code "TURKEY21" at the checkout page. Address our help center or contact us at +1 (503) 298-4300 (6:00 AM – 4:00 PM PST, Monday-Friday) if you have questions or want a consultation about the auction, shipping, and bidding.
Latest posts by AutoBidMaster Staff Writer
(see all)